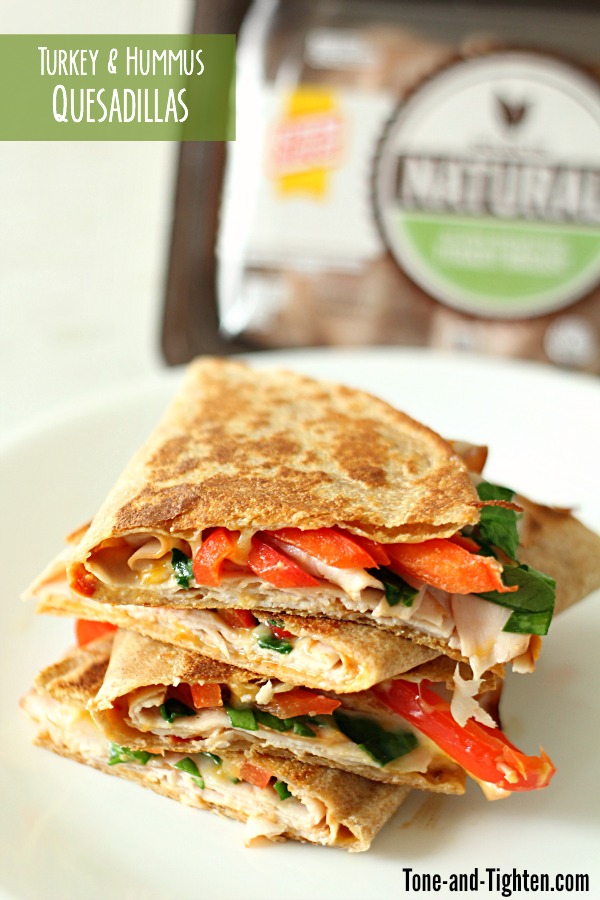 One of my wife's friends invited my wife over for a "wrap party". Being a guy, I wasn't quite sure what this all entailed, but didn't ask questions. My wife came home and asked if I noticed anything different . . . which can be a very loaded question (am I right, men?!). Come to find out, wrap parties are exactly that- they "wrap" themselves in plastic wrap for a couple of hours and supposedly lose a couple of inches from whatever body part they wrapped . . .
Sounds too good to be true, right?! Well, don't go wrapping yourself in plastic wrap expecting to get skinny because it really doesn't work that way . . . 😉
Today I am sharing a quick  lunch idea with one of my favorite ingredients: turkey breast! Add in some vegetables and a whole wheat tortilla for a balanced and wholesome lunch.
One product that I love (and use myself) is Oscar Mayer Selects Natural. It's made with no artificial ingredients, and is minimally processed. Selects Natural also has no artificial preservatives, no artificial flavors, no artificial colors, no gluten and no by-products. Sounds too good to be true, right? Well . . . for once, this is something that is finally NOT too good to be true!…