7 Days of awesome at-home workouts and delicious dinner recipes – delivered daily right to your inbox!
Sign up for our all-now "7-Day Home Workout and Recipe Plan" by clicking RIGHT HERE!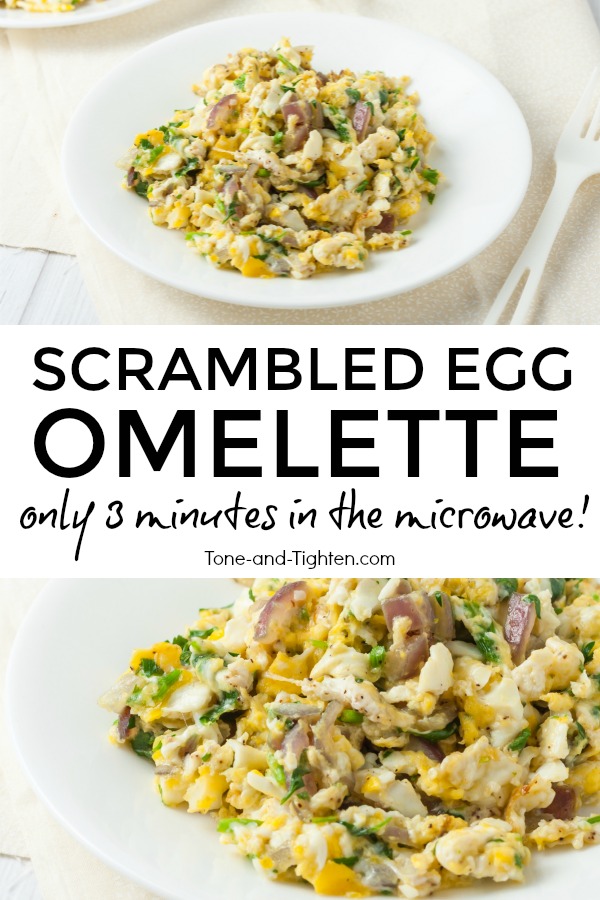 "What do you eat for breakfast?"
"I just can't seem to find anything I like for breakfast."
"All I ever have is cold cereal for breakfast."
Ahhhh breakfast. We all know it as the most important meal of the day – how come it has to be so difficult to find something hot, delicious, and healthy? So often we just settle for our cereal, bagels, or muffin as we are running out the door and call it good.
Well today is the day that we reclaim breakfast!
Today I wanted to share with you one of my favorite hot, healthy, and delicious breakfast meals – a microwave egg omelette that literally takes less than three minutes to prepare!
This one will knock your socks off! Coming at you right now…
…