Weekly highlights, new giveaways, and BONUS workouts!
Subscribe to our email list by using the red box at the top of this page.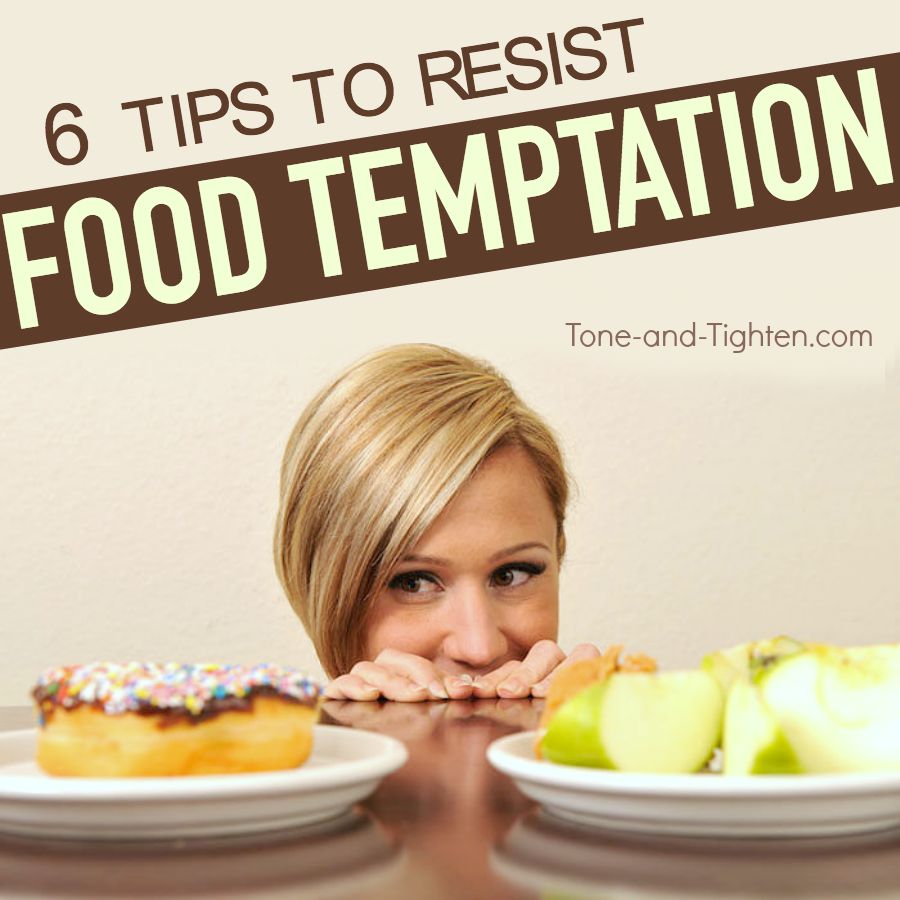 We've all been there before – you're crushing your diet this week! You're 6 days in and have averaged shaving off 100 calories each day for a negative 600 calories! Feeling great about this progress, you decide to reward yourself with a little treat. "Just one little bite" as you open the  _____ (cake, cookies, ice cream, brownies… your vice here). That bite tastes so amazing that you decide to go in for another, and then another, and another until you realize you've eaten ____ (the container, the pan, the jar, etc). Not only did you just throw down 600 calories worth of dessert (you'd be surprised at how little cheesecake this really is!), you've completely nullified all the progress you've worked so hard to gain over the last week!
So how do avoid this scenario? Today on Tone-and-Tighten.com I'm sharing 6 of the best ways that you can overcome temptation and improve your self-control. Check them out below… …