Start making progress on your diet goals for better eating right here. 10 great healthy menu plans to guide you in your clean eating. Meal prep made simple with these balanced, easy, and realistic eating plans. These free 7-day meal plans are perfect for if you are busy, on a budget, or looking for healthy meals.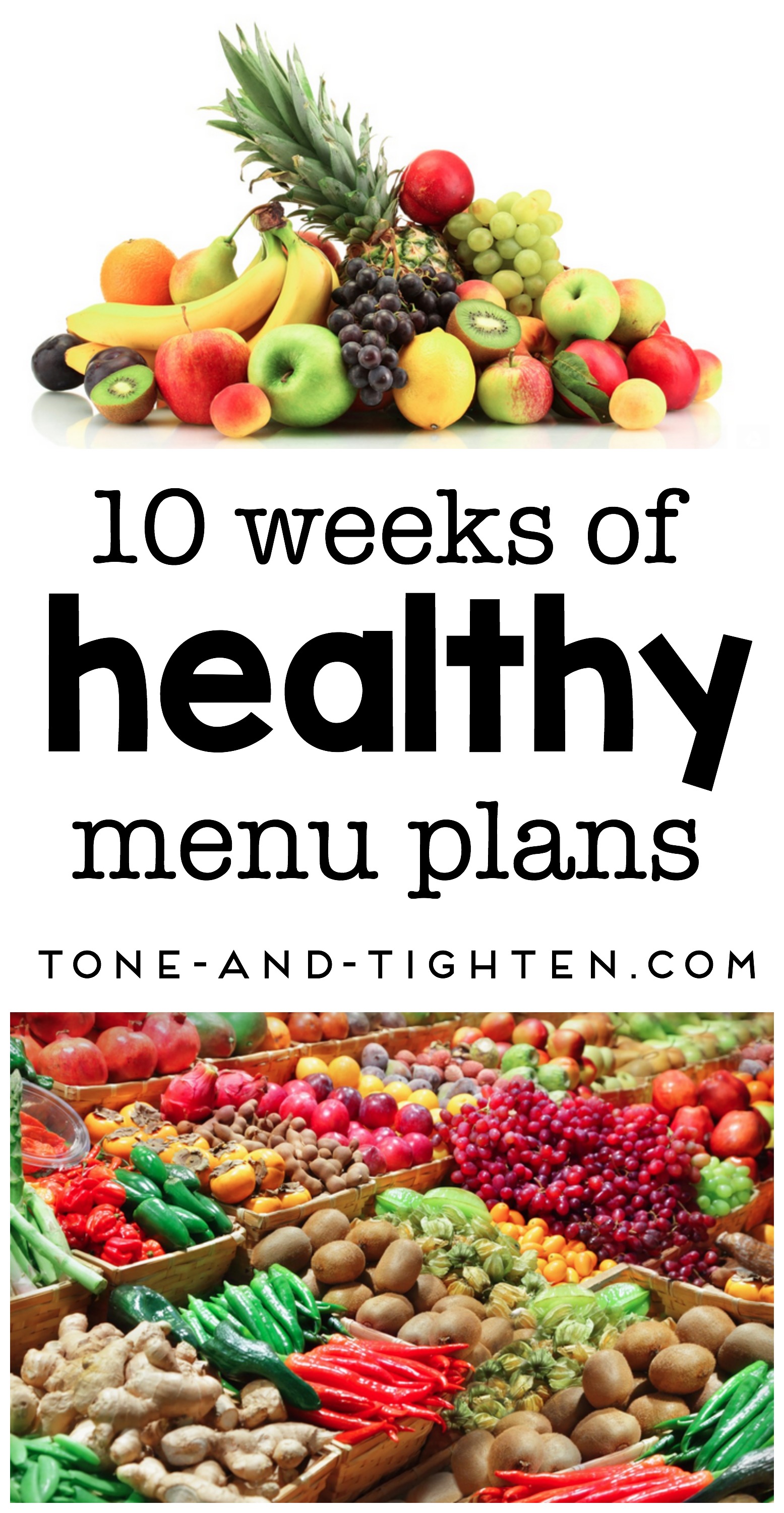 10 of the Best Healthy Menu Plans
Keep reading to find each of these meal plans and the recipes needed. 
===========================
Eliminate guesswork and confusion and start seeing results.
Subscribe to Tone-and-Tighten.com and get our FREE "7-Day Workout and Healthy Menu Plan" delivered daily right to your inbox. CLICK HERE to get it.
===========================
When I asked my Facebook page what it was you wanted most, the response I got the most often was "Healthy Menu Plans".
I rounded up 10 amazing food plans that lay it all out for you . . . if you are trying to eat healthy, these are the plans for you.
If you are trying to lose weight, meal planning really is the key. If you have a plan, you are more likely to choose healthier foods. 
It helps to take 1 hour each week to sit down and plan out exactly what you are going to eat.
Make a grocery list, go to the store, and tape this menu to your fridge so that when you have that afternoon snack craving, you know what's in your fridge that is available for you to munch on . . . and won't break your healthy eating streak.
…