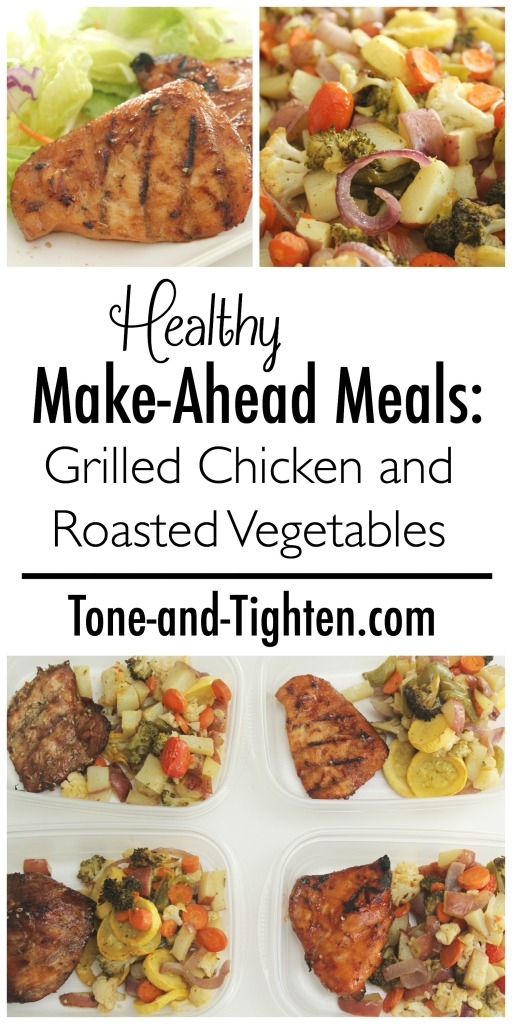 If you fail to plan, you plan to fail.
On my Facebook page, I have had a couple people ask for more healthy recipes that will help them reach their weight loss goals.
I am excited to share with you not only one of my favorite recipes, but also a tip to keep you eating healthy meals all week long!
A little bit of planning can go a long way . . . especially when it comes to healthy eating! Every Sunday, I take an hour to prep all my lunches for the upcoming week. This Grilled Chicken and Roasted Vegetables is one of my favorites. You could also use these meals for dinner – after a long day of work, the last thing that you want to do is come home and make food. By taking an hour at the beginning of the week, you make the rest of your week easy – and keep yourself from loading up on calories at a fast food drive-thru window!
If you are looking for the ultimate menu planning help, be sure to check out my new eBook: 30 Days of Healthy Eating.
In this book I outline a plan of breakfast, lunch, dinner, and two snacks for each day. The meals are simple recipes that even picky eaters will approve of and they will make healthy eating a breeze!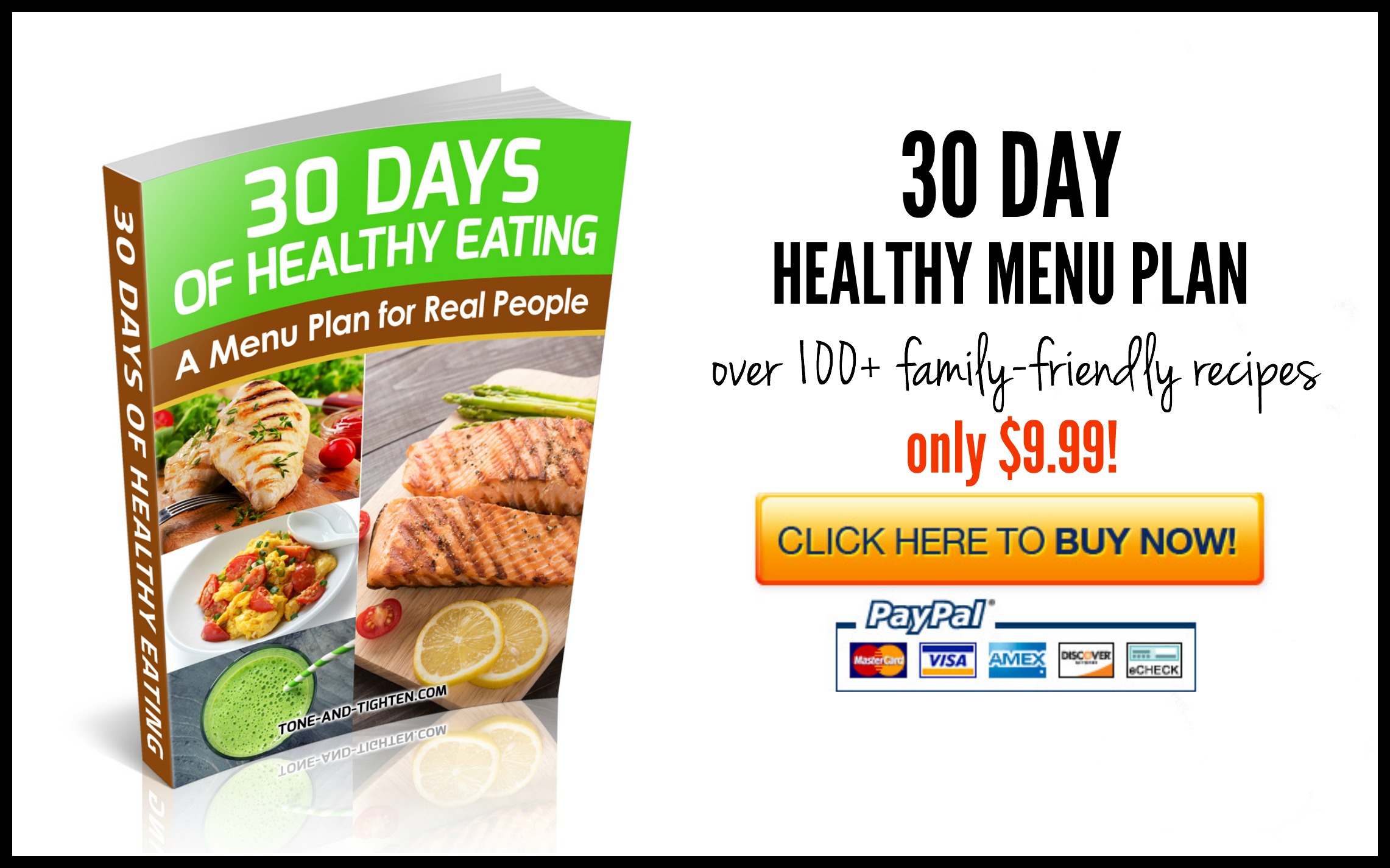 …