Want to start weight training but don't know where to begin? These 10 best gym workouts for beginners include step by step guides to teach you correct technique. With these workouts you will increase strength and tone and tighten your muscles, and you'll soon be feeling more comfortable in a gym. You'll work your total body- including shoulders, legs, arms, chest to bring amazing results.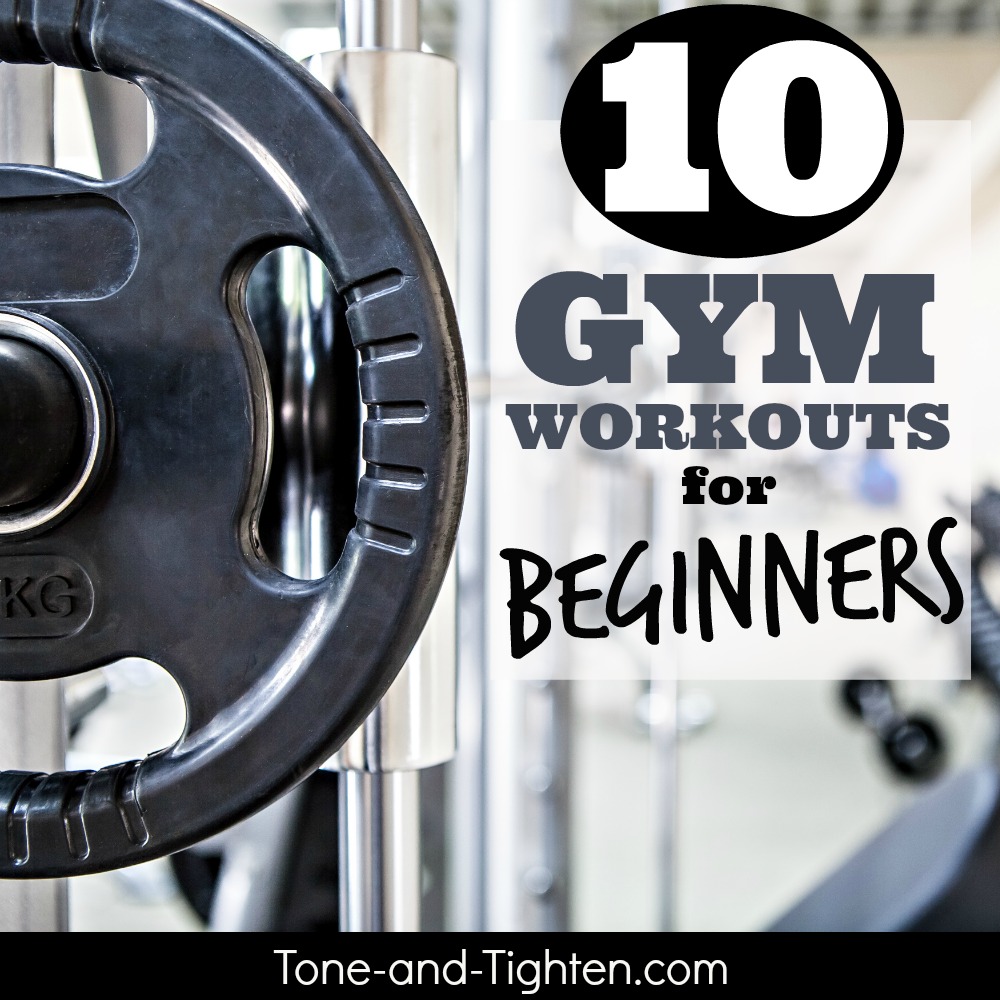 10 of the Best Gym Workouts for Beginners
30 Minute Total Body Gym Workout

30 Minute Dumbbell HIIT Workout

5 Exercise Barbell Workout

Amazing Chest Workout

Cardio and Strength Back Workout

Cable Crossover Leg Workout

Gym Workout to Tone your Butt and Legs

Four Exercise Total-Body Gym Workout

Upper Body Kettle Bell Workout

Shoulder Gym Workout
Keep reading for a step-by-step guide with pictures, videos, and descriptions of each of these exercises.
====================================
7 Days of awesome at-home workouts and delicious dinner recipes – delivered daily right to your inbox!
Sign up for our all-now "7-Day Home Workout and Recipe Plan" by clicking RIGHT HERE!
====================================
Happy Monday, everyone. And welcome to another week here on Tone-and-Tighten.com.
You know – one of the questions that I often get asked here on the site is "I would love to start working out in a gym, but I'm unsure how to use all the machines or what to do with the weights".
I know this can be an intimidating situation – not knowing what you're doing and being surrounded by people that do is scary.
Never fear, Tone and Tighten to the rescue.
Today on our "Weekly Workout Plan" I wanted to share with you 10 of my favorite workouts that you can do in the gym.
Eliminate novelty and lack of knowledge and start taking your results to another level the next time you're in the gym.
Keep reading for the workouts… …