The 5 best exercises you can do at home to strengthen your lower back and glutes. No equipment required – strengthen and tone with these bodyweight exercises.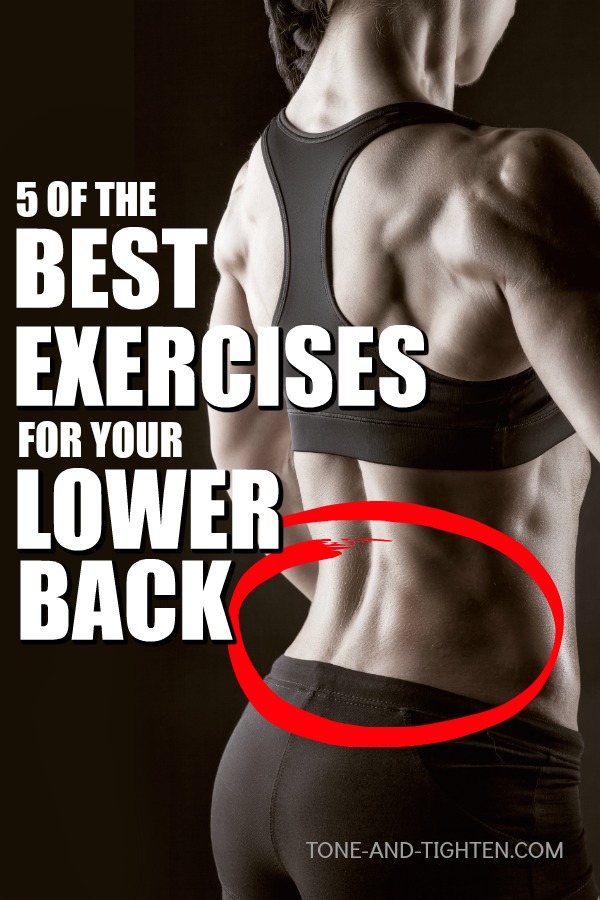 5 OF THE BEST LOWER BACK EXERCISES AT HOME
Bridge
Single Leg Bridge
Swimmer
Superman
Deadlift
Keep reading below for video demonstration of each of these exercises.
Of all the conditions I treat in my physical therapy clinic, none are as prevalent as low back pain. In fact, it's estimated that about 80% of us will experience some form of significant lower back pain in our lives. That means if you haven't had it yet, chances are you will at some point in the future.
One of the best ways you can avoid lower back pain is to keep the muscles that support and stabilize your spine strong and healthy.
Today I wanted to share with you 5 of my favorite exercises that you can do at home with zero equipment required to strengthen and tone your lower back.
…