Blast those thighs into shape with these 7 moves. A killer leg workout you can do at home designed specifically to tone and tighten all parts of your thighs. Sculpt the legs you've always wanted with these exercises, no equipment required.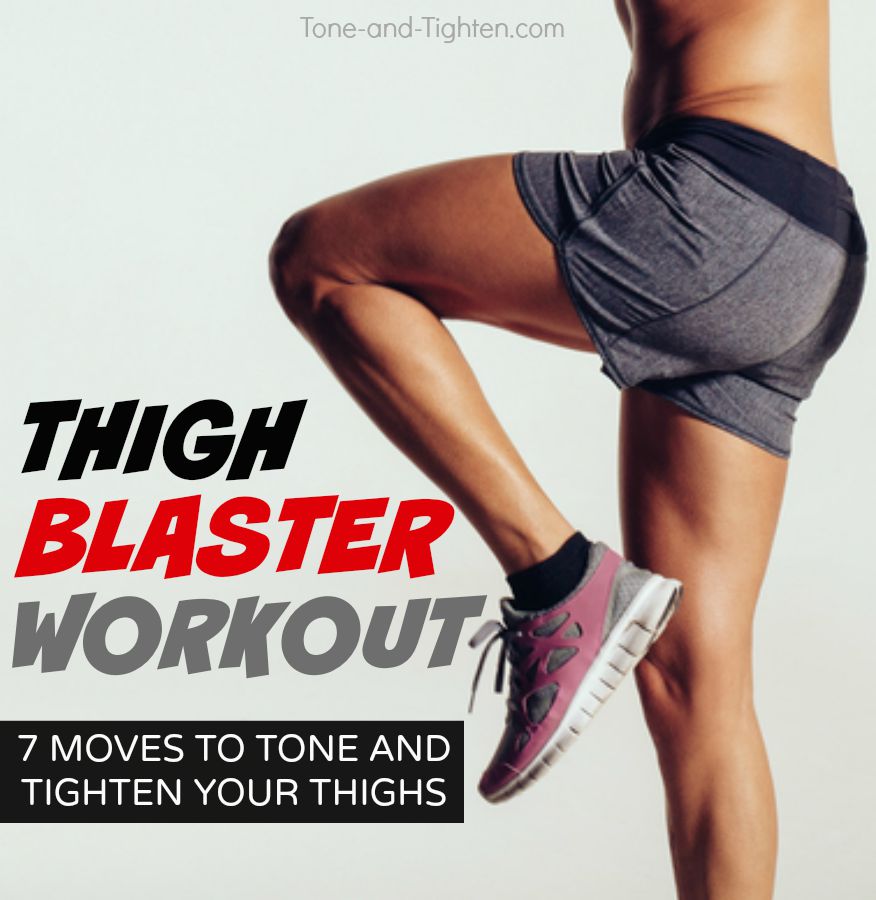 At Home Workout for Thinner Thighs – Thigh Blaster Workout
Squat Jumps

Side Plank with Leg Lift

Single-Leg Bridges

Speed Skaters

Spiderman Plank

Single-Leg Deadlift

Wall Sit
Keep reading for a step-by-step guide of the workout with pictures, videos, and descriptions of each of these exercises.
===========================
Eliminate guesswork and confusion and start seeing results.
Subscribe to Tone-and-Tighten.com and get our FREE "7-Day Workout and Healthy Menu Plan" delivered daily right to your inbox. CLICK HERE to get it.
===========================
One common question that I get asked by readers here on T&T is "how can I make my thighs thinner?"
My response is usually something like "while it is impossible to 'spot treat' and lose weight just around your thighs, there are certain exercises and workouts that will help you target these areas and strengthen them."
And that's exactly what I wanted to share with you today! This is a grueling at-home workout you can do to shape, tone, and yes – even slenderize – those thighs.
Hope you enjoy. Get the workout below.
…