Patellar pain, or pain under the kneecap, is a painful condition that can be treated effectively with the right exercises. Get the best patella pain exercises you can do at home to eliminate your kneecap pain and start to feel better today. Demonstration of patellofemoral pain exercises presented by a physical therapist.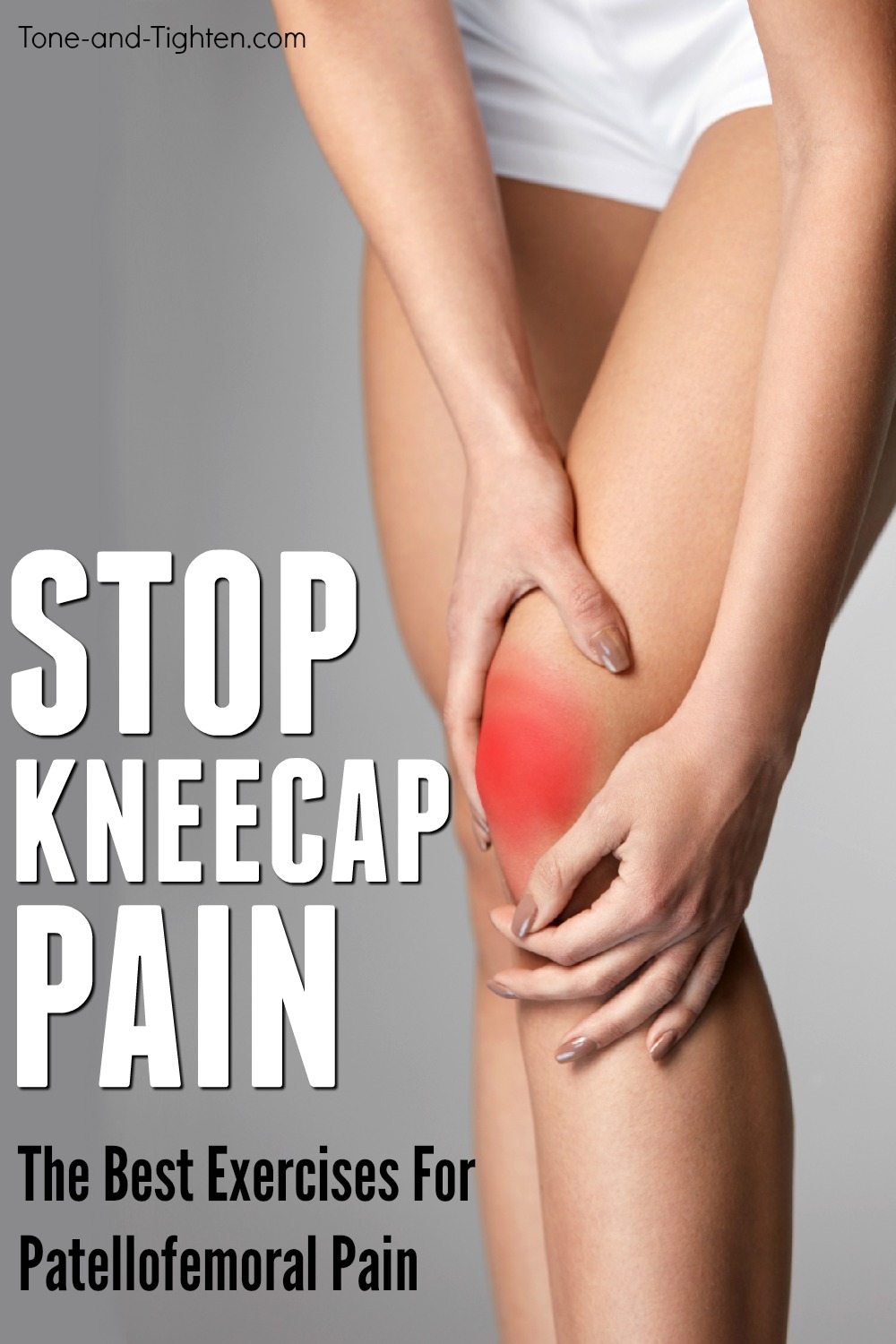 THE BEST EXERCISES FOR KNEECAP / PATELLOFEMORAL PAIN:
1. STRAIGHT LEG RAISES WITH QUAD CONTRACTED
2. STRAIGHT LEG RAISES WITH FOOT ROTATED OUT
3. SIDELYING HIP ABDUCTION
4. HIP HIKES
5. LATERAL BOX STEPS
6. REVERSE LUNGES
7. BAND WALKS FORWARD
8. BAND WALKS LATERAL
Keep reading below for video instruction on how these exercises should be performed!
Your knee is a joint that is made up of three bones – your femur, your tibia, and your patella (or kneecap). While we typically think of our knee "joint" as the spot where the femur and the tibia come together, there's actually one more joint in the knee – that's where the patella and the femur come together.
Believe it or not – this joint where the kneecap sits on top of the femur is one of the most-common sources of knee pain I treat in my physical therapy clinic.
Today I wanted to talk more about this patellar pain – what is it, why you get it, and then share about 8 simple exercises you can do at home to help it feel better….