Shred amazing calories in a fraction of the time. This 30-Minute Tabata workout with weights combines Tabata HIIT intervals with dumbbells for an amazing at-home workout. Build muscle and burn fat with this 500 calorie dumbbell Tabata workout.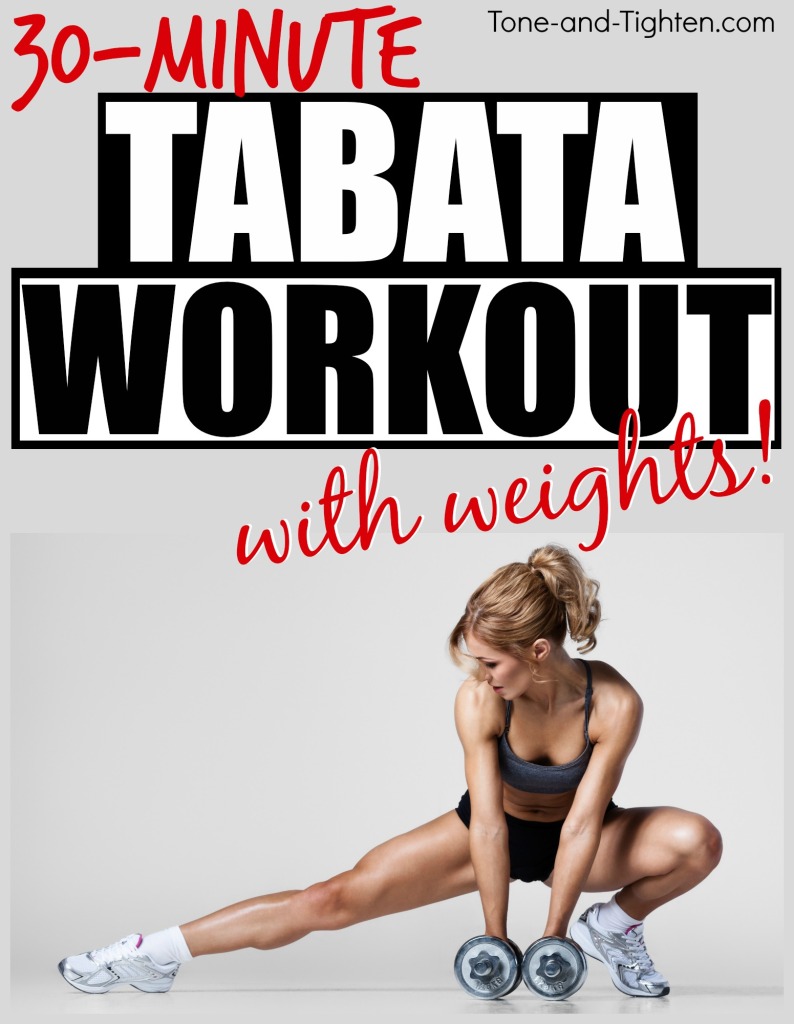 500 Calorie Dumbbell Tabata Workout
Keep reading for the workout video and details of this exercise. 
===========================
Eliminate guesswork and confusion and start seeing results.
Subscribe to Tone-and-Tighten.com and get our FREE "7-Day Workout and Healthy Menu Plan" delivered daily right to your inbox. CLICK HERE to get it.
===========================
I love lifting weights. I love high intensity interval workouts. Why not combine them?
Shred your whole body with this at-home dumbbell Tabata workout.
Tabata workouts are one of my favorite types of exercises- you work as hard as you can for 20 seconds and then rest for 10 seconds, repeated numerous times.
A great way to get a killer workout. Try to hang for the entire 30 minutes and burn up to 500 calories.
This one's pretty intense, but I have a feeling you're going to like it…
…