Do you have an Instant Pot yet? These 50 Healthy Instant Pot Recipes will make you love your Instant Pot so much more. Instant Pot meals can be so quick, easy and healthy. Find some new favorite recipes from this list to make healthy dinners in an instant.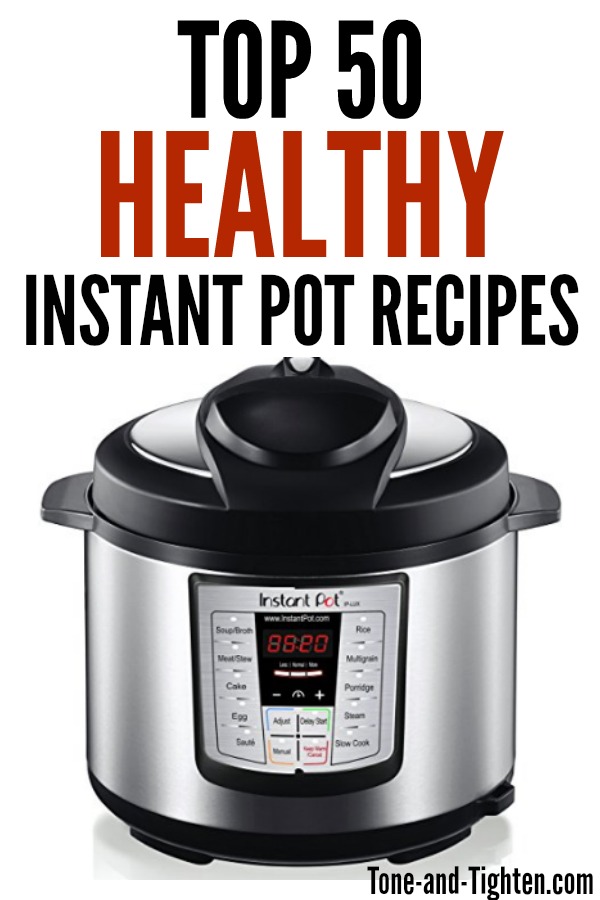 Top 50 Healthy Instant Pot Recipes
Keep reading to find my favorite healthy Instant Pot recipes.
===========================
Eliminate guesswork and confusion and start seeing results.
Subscribe to Tone-and-Tighten.com and get our FREE "7-Day Workout and Healthy Menu Plan" delivered daily right to your inbox. CLICK HERE to get it.
===========================
Have you heard all the hype about Instant Pots?
If you haven't gotten one yet, it's not too late. This popular kitchen gadget is a game changer.
I love my Instant Pot– it makes some of my favorite one-pot dinners so quick and easy.
Many people buy an Instant Pot because they are so popular, but then they don't know what to make.
Well today I'm sharing my favorite 50 Instant Pot recipes. Not only are these recipes relatively quick and easy- they are also healthy.
If you aren't sure what an Instant Pot is, check out my post all about them and what they do HERE.
…