7 Days of awesome at-home workouts and delicious dinner recipes – delivered daily right to your inbox!
Sign up for our all-now "7-Day Home Workout and Recipe Plan" by clicking RIGHT HERE!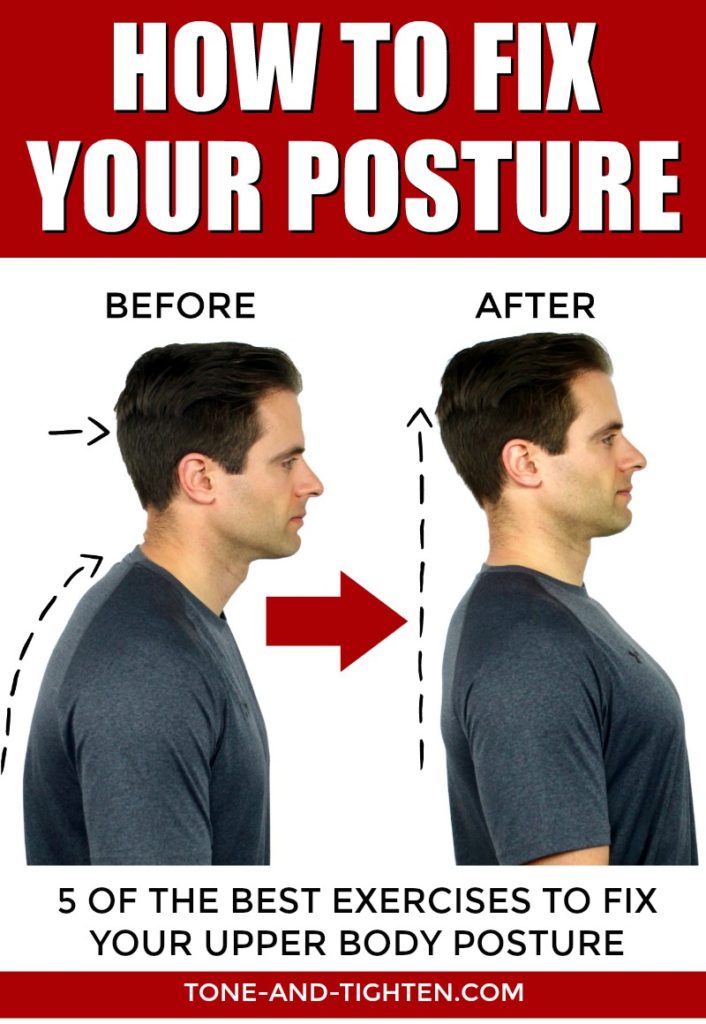 "Sit up straight."
"Don't slouch."
"Stand up tall."
Believe it or not – your mother knew exactly what she was talking about!
As a physical therapist, I treat many posture related problems.
The thing is – people don't come in to my clinic complaining of "bad posture". People come into my clinic complaining of the symptoms that are typically associated with bad posture. Neck pain, knots in your upper shoulders, headache pain, etc. are typically related to poor posture.
These are the complaints for which people typically seek Physical Therapy help; little do these patients know how many of them wouldn't be in any pain if they just spent some time addressing their posture!
Today on Tone and Tighten I wanted to discuss these postural issues – specifically what is poor posture, why you developed it, and some simple exercises you can do to correct this problem.
Keep reading for more!…