Get an effective, fat-blasting workout even when you are short on time. This high-intensity interval training workout takes only 20 minutes to fit in a brutal, vigorous exercise in a short amount of time. A perfect HIIT workout to train your whole body right at home.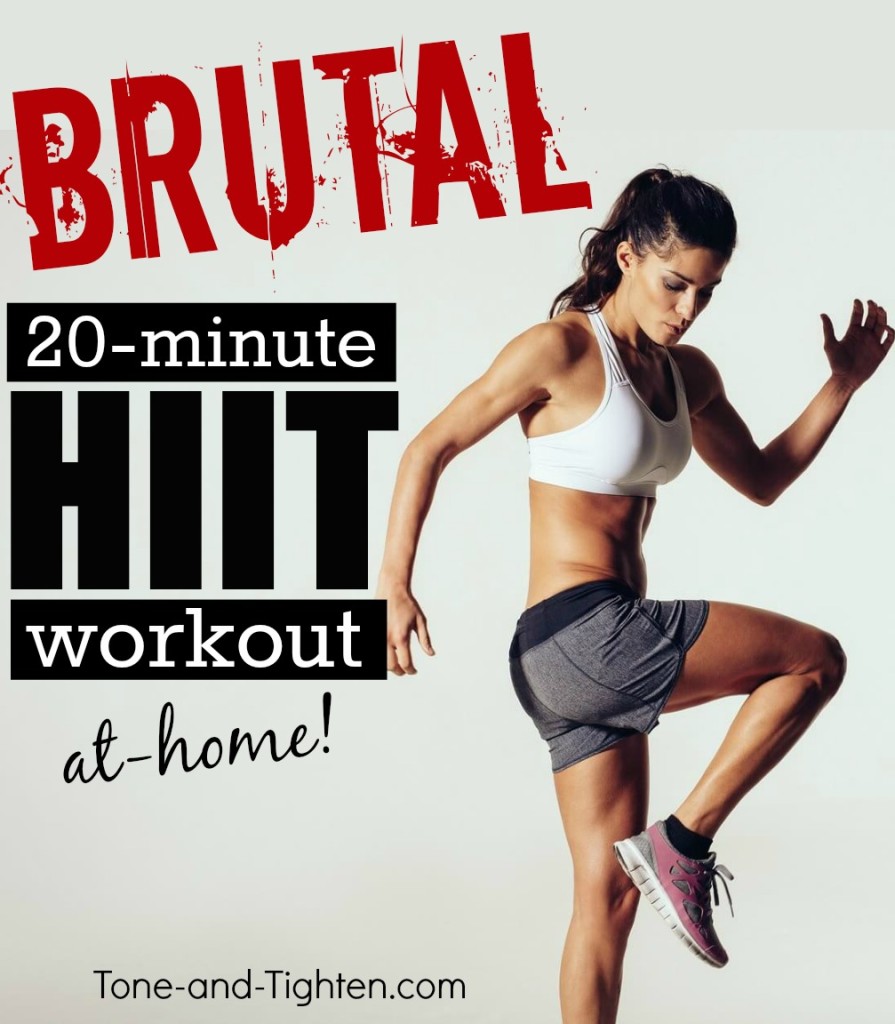 20 Minute Brutal HIIT Workout
Keep reading to find the video for this HIIT Workout. 
===========================
Eliminate guesswork and confusion and start seeing results.
Subscribe to Tone-and-Tighten.com and get our FREE "7-Day Workout and Healthy Menu Plan" delivered daily right to your inbox. CLICK HERE to get it.
===========================
Short on time but big on desire to shred?
Sometimes you've just got a busy day. Don't let lack of time excuse you from getting in a killer total-body shred.
HIIT workouts are a great way to train your whole body in a short amount of time. 
It might be easy to want to skip a workout day because you don't feel like you have enough time to make it worthwhile.
Well, you don't need to feel like you need an hour or more to get an effective workout, sometimes 20 minutes is all that is required for an efficient workout. 
You can always fit in at least 20 minutes of workout, and this one is brutal. 
The next 20 minutes of your life are going to burn as many calories out of you as possible. Buckle up for this one…
…