Looking to tone and tighten your abs? This workout combines the best ab exercises into a killer 15-minute at-home HIIT abdominal burner. 8 awesome moves in 15 minutes for defined abs.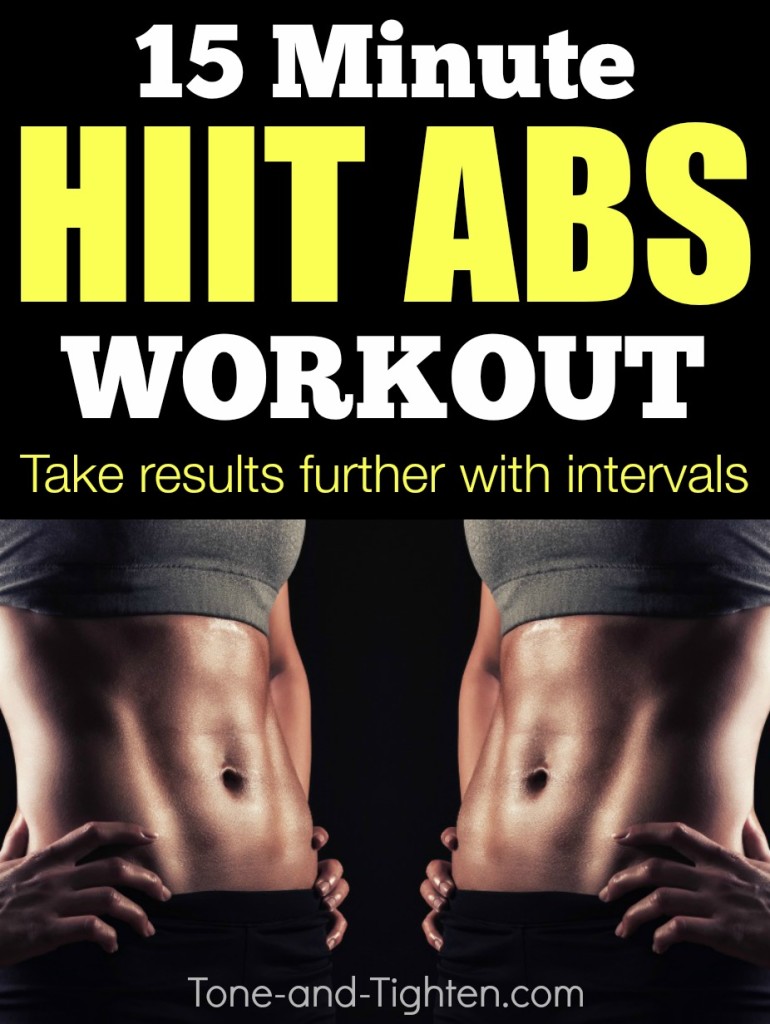 HIIT Ab Workout At Home
Sit-ups

Flutter Kicks

Russian Twist

Plank with March

Bicycle Crunch

Reverse Crunch

Toe Touch Crunch

Side Plank with Hip Dip
Keep reading for a step-by-step guide of the workout with pictures, videos, and descriptions of each of these ab exercises.
===========================
Eliminate guesswork and confusion and start seeing results.
Subscribe to Tone-and-Tighten.com and get our FREE "7-Day Workout and Healthy Menu Plan" delivered daily right to your inbox. CLICK HERE to get it.
===========================
There's not a more productive way to shred than high intensity intervals.
If you're anything like me you're always short on time. Between work, the kids, and other community/church/recreational activities you may be involved in, you're always busy.
Today I'm sharing a killer ab workout that only takes about 15 minutes to complete and is a BURNER.
Get in, get shredded, and get out. We're going to be working hard on this one – here we go.
…