Bringing you a total body cardio and strength workout. Combining step, HIIT, and dumbbells, this is the ultimate at-home 30 minute workout. Get your heart pumping and the calories burning with this step hiit workout video at home.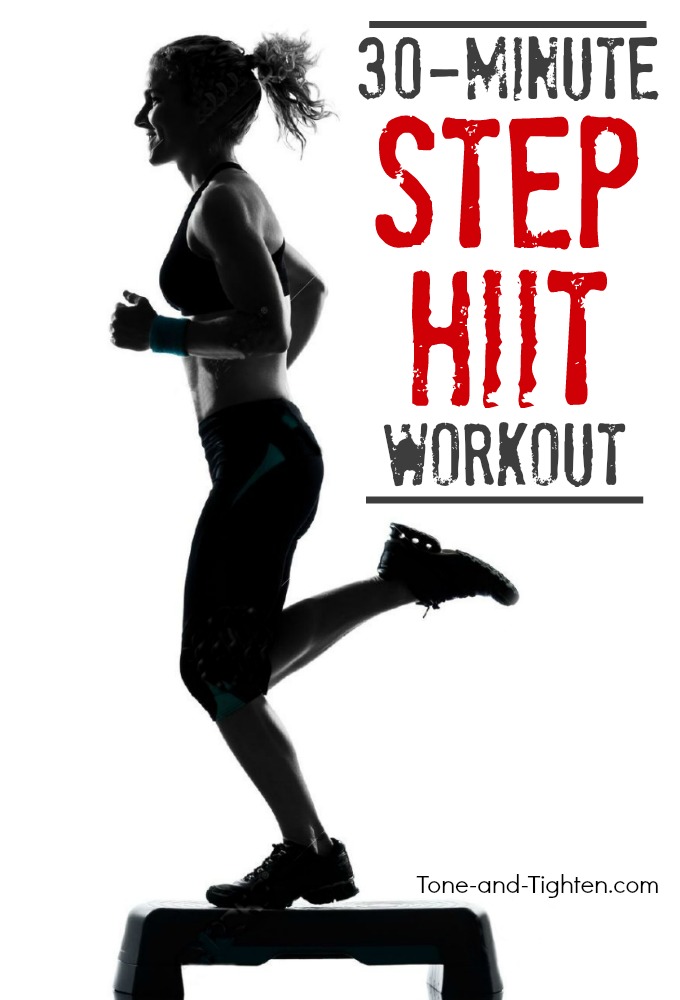 Total Body Step HIIT Workout
Keep reading for the workout video and description of this exercise.
===========================
Eliminate guesswork and confusion and start seeing results.
Subscribe to Tone-and-Tighten.com and get our FREE "7-Day Workout and Healthy Menu Plan" delivered daily right to your inbox. CLICK HERE to get it.
===========================
Step AND HIIT AND weights? Yep – this one is every bit as good as it sounds!
Any of you ever done a step class before? They are NUCLEAR!
I consider myself to be in decent shape – one day I wandered into a step class thinking "this will be a good way to mix up my workout activity a little bit" and nothing more.
I had no clue what I was getting into. I was a tired, sweating puddle after I was finished. Since then I have loved these classes and the dynamic they can add to your workout routine.
I found this one on YouTube and LOVE it. It incorporates step, HIIT, and weights together for one amazing workout you can do at home.
Check it out – hope you like it as much as I do.
…