You only need 30 minutes to work every major muscle group in your body with this dumbbell HIIT workout. Shred your total body in this perfect HIIT workout with weights. 7 moves for awesome results to tone and tighten your whole body.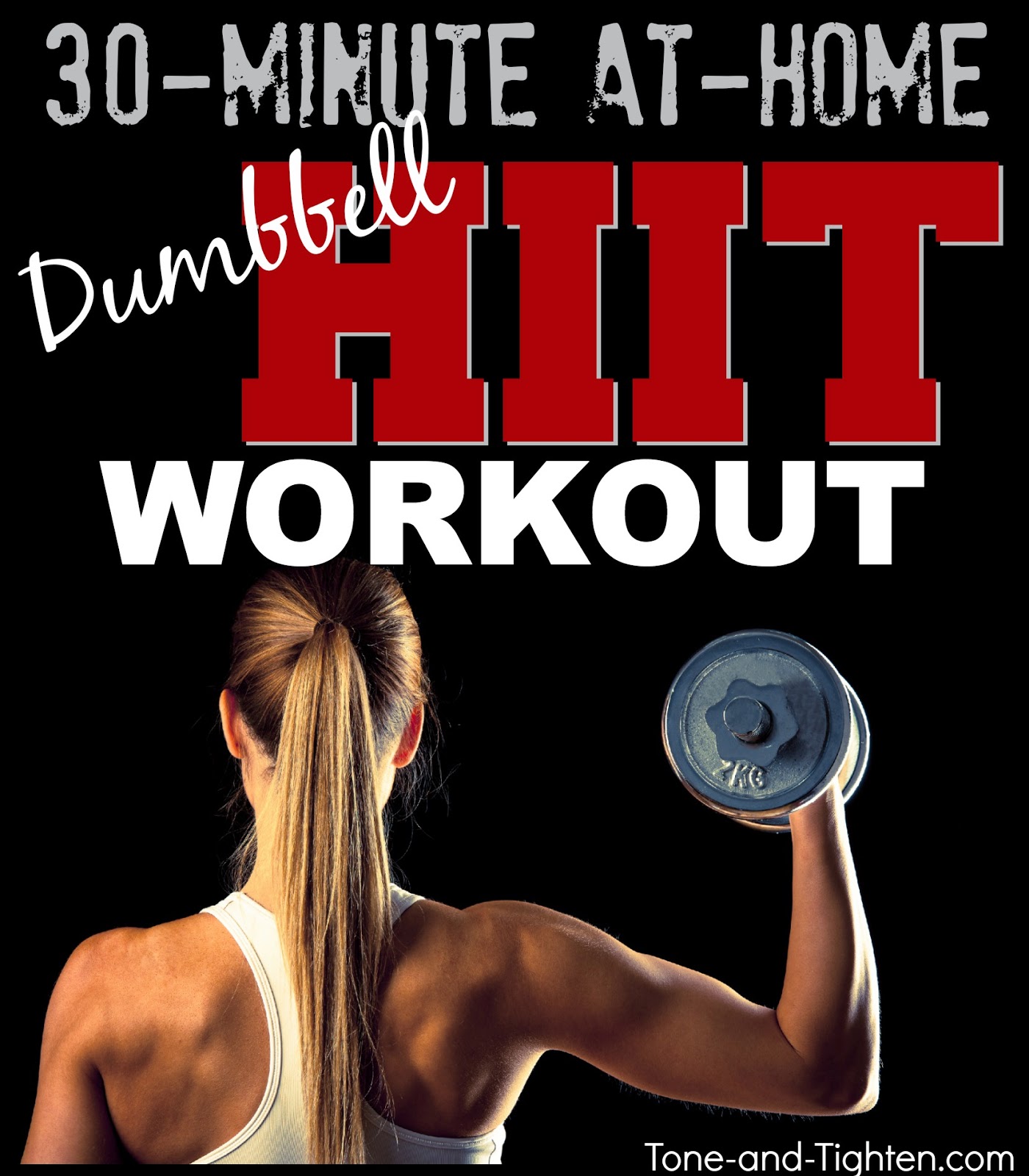 30-Minute Hight Intensity Interval Workout with Weights – At-Home dumbbell HIIT workout

Clean and Press

Dead Lift

Renegade Row

Overhead Squat

Lunges with Biceps Curl

Arnold Press

Goblet Squats
Keep reading for a step-by-step guide with pictures, videos, and descriptions of each of these exercises.
===========================
Eliminate guesswork and confusion and start seeing results.
Subscribe to Tone-and-Tighten.com and get our FREE "7-Day Workout and Healthy Menu Plan" delivered daily right to your inbox. CLICK HERE to get it.
===========================
Interval training? Love it. Weightlifting? Love it even more. Interval training with weights? Maybe the best workout of all time.
If your life is anything like mine, it is all you can do to find some time during the day to workout.
Between work, kids, spouse, and trying to run a health and fitness website (okay, that last one probably only applies to me), sometimes it feels like all you can do just to find even 30 minutes to work out.
Well never fear, this workout is for you. I've combined a number of my favorite dumbbell exercises into high-intensity interval form to give you an amazing, total body workout with weights in only 30 minutes.
Don't let "I don't have the time" ruin your workout today. Elevate with intervals.
…