S
tart your day with a nutritious and delicious healthy breakfast. You'll find that this ham, egg, and avocado breakfast burrito is the perfect meal to fuel your day and keep you full and satisfied until lunch. It's easy to make, delicious, and good for you.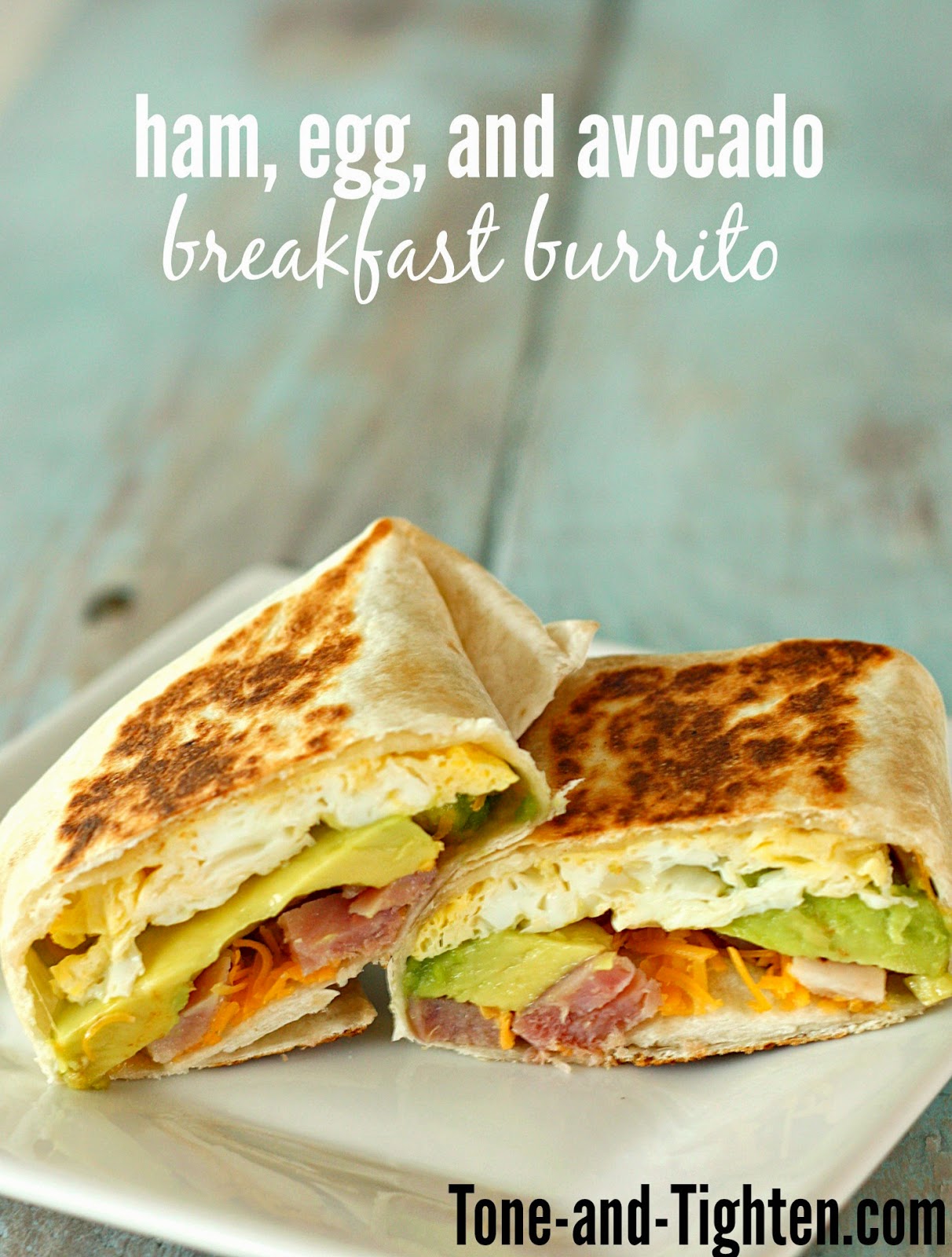 Ham, Egg, and Avocado Breakfast Burrito Recipe
Keep reading for the ingredients, directions, and health benefits of this recipe.
===========================
Eliminate guesswork and confusion and start seeing results.
Subscribe to Tone-and-Tighten.com and get our FREE "7-Day Workout and Healthy Menu Plan" delivered daily right to your inbox. CLICK HERE to get it.
===========================
I am a big fan of breakfast burritos.
It's easy to throw together some of your favorite foods, wrap them up, and eat them burrito-style for any meal of the day.
This burrito is one of my favorite combos- the avocado takes it over the top!
I love not only the flavor that it adds, but avocados are also loaded with nutrients (like potassium and protein).
And even if you don't have ham, throw in some bacon or turkey sausage for a delicious breakfast.
…