Looking for an awesome butt workout to do at the gym? Grab a barbell and let's get rid of that flat booty- these exercises will help sculpt and define the glutes you want.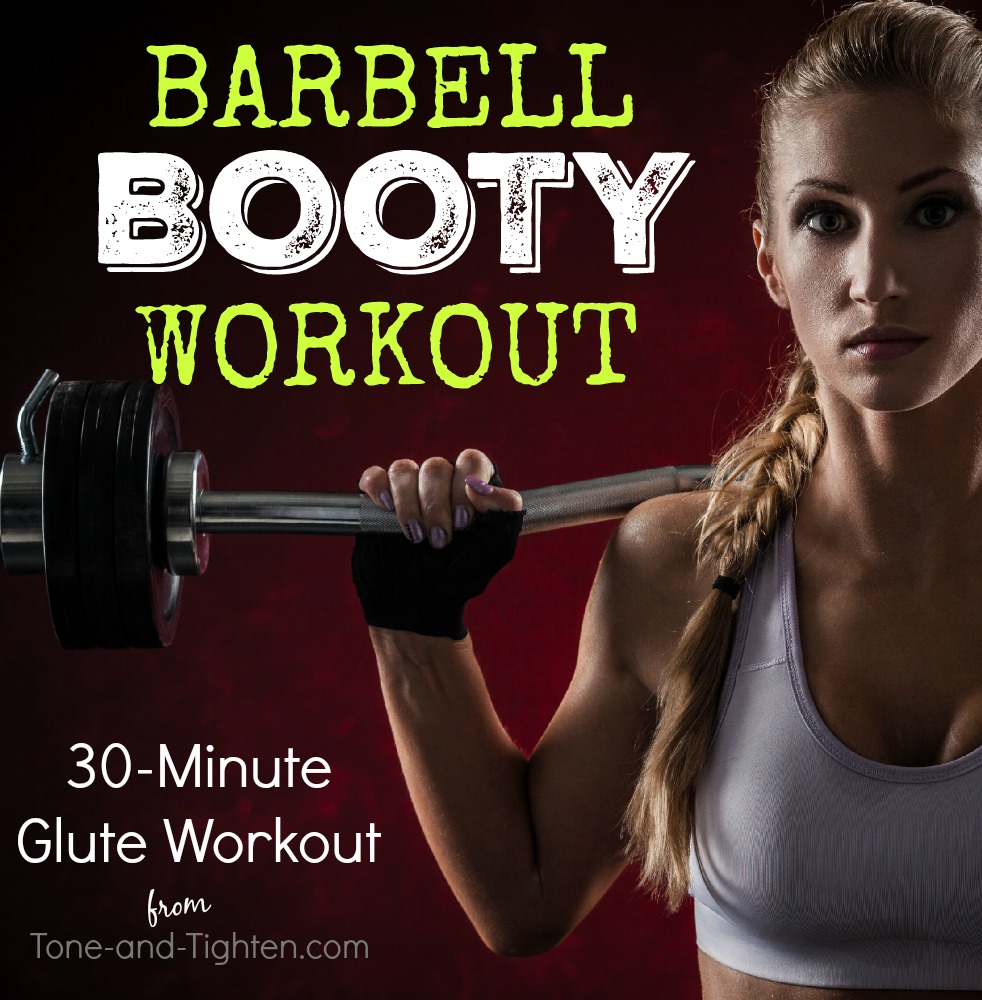 Here are the butt exercises to do at the gym for this workout with a barbell:
Squats

Straight Leg Deadlifts

Walking Lunges

Weighted Step-Ups

Weighted Glute Bridges
Keep reading below for a detailed description of how to do each of these exercises.
The secret to a round, perky perfect backside
I will let you in on a secret – in order to achieve a shapelier backside you must be doing some weight lifting!
Resistance training is the most effective way to trim fat and increase muscle mass in your body.
Today I wanted to share a quick 30 minute butt blaster that you can do the next time you're in the gym!
…