A collection of 6 of the best core exercises you can do in the gym in one awesome circuit workout. This gym core workout hits every major muscle group in your abs, obliques, and back to strengthen your core and sculpt your midsection. The perfect workout for beginners up through advanced.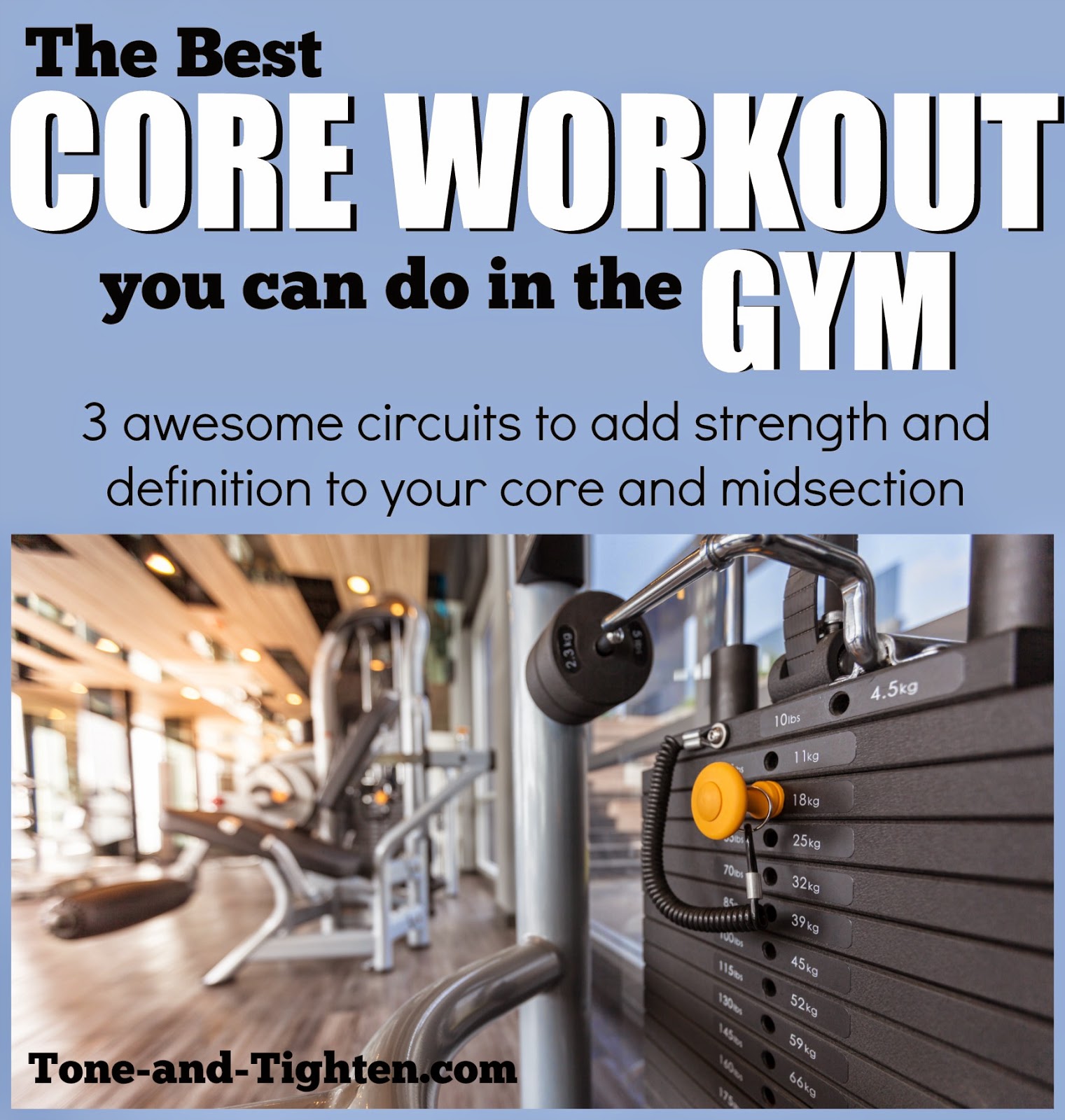 Gym Core Workout
Squats – one of the most effective compound exercises for your glutes and lower back.

Bosu Push Ups – decreasing stability of a classic push up makes your core muscles work harder.

Cable Chop – high-to-low cable exercise works the abs, chest, and shoulders.

Cable Lift – low-to-high cable exercise for the lower and upper back. 

Ab Crunch Machine – isolates the rectus abdominis (the 6-pack muscle in the front of your abs).

Ab Twist Machine – the perfect move for the perfect obliques.
Keep reading down below for details on how each of these exercises is properly performed.
"What are the best core exercises I can do the next time I go to the gym?"
"What is the best equipment to use at the gym for my abs?"
"How can I tone my abs quickly when I'm at the gym?"
I've said it before and I'll continue saying it – your emails always make my favorite blog posts!!
I've recently received all of these emails from T&T readers and love the idea!
I've put together this collection of 6 of my favorite exercises that you can do in the gym for one amazing core workout.
These exercises are designed to not only tighten and trim your abs and six pack, but to also maximize strength in your back, hips, and core.
I put these together specifically to ensure you hit every major muscle group in your abs and core for maximum toning and strengthening. Hope you enjoy it!
…