This post is sponsored by Camp Chef. The views and opinions expressed are my own.
7 Days of awesome at-home workouts and delicious dinner recipes – delivered daily right to your inbox!
Sign up for our all-now "7-Day Home Workout and Recipe Plan" by clicking RIGHT HERE!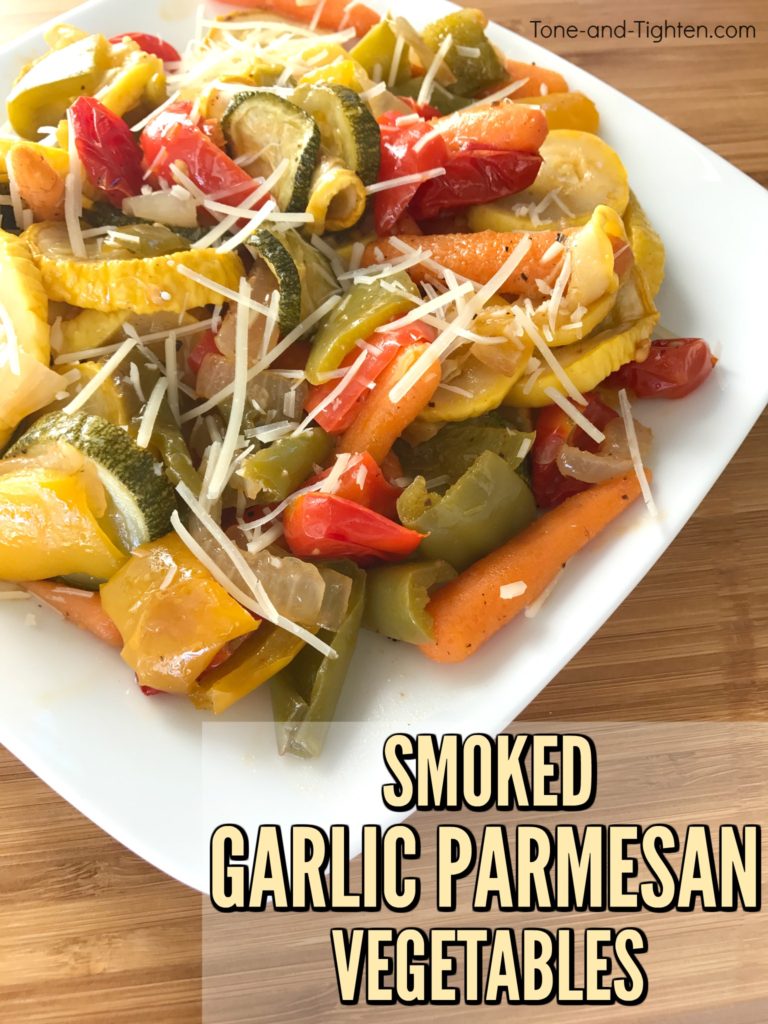 Looking for a convenient, delicious way to work more vegetables into your diet? Look no further! You have arrived! These "Smoked Garlic Parmesan Vegetables" will knock your socks off! Even my picky kids (who aren't too crazy about veggies) devoured these right up!
When you combine the freshness from the veggies with the smoky flavor from grill – you'll have the neighbors all stopping by and peaking over your fence wondering what smells so good! These are the prefect side dish with any meal and so easy to prepare in larger quantities (big families, parties/get-togethers, work parties, etc).
Hope you're hungry! Let's get it started!…