A strong core is vital for overall fitness and pain-free movement. Check out these 5 core exercises everyone should be doing for improved posture, better stability, and less back pain. Not only will you tone your abs and slim your stomach, core exercises will also help you with day-to-day activities.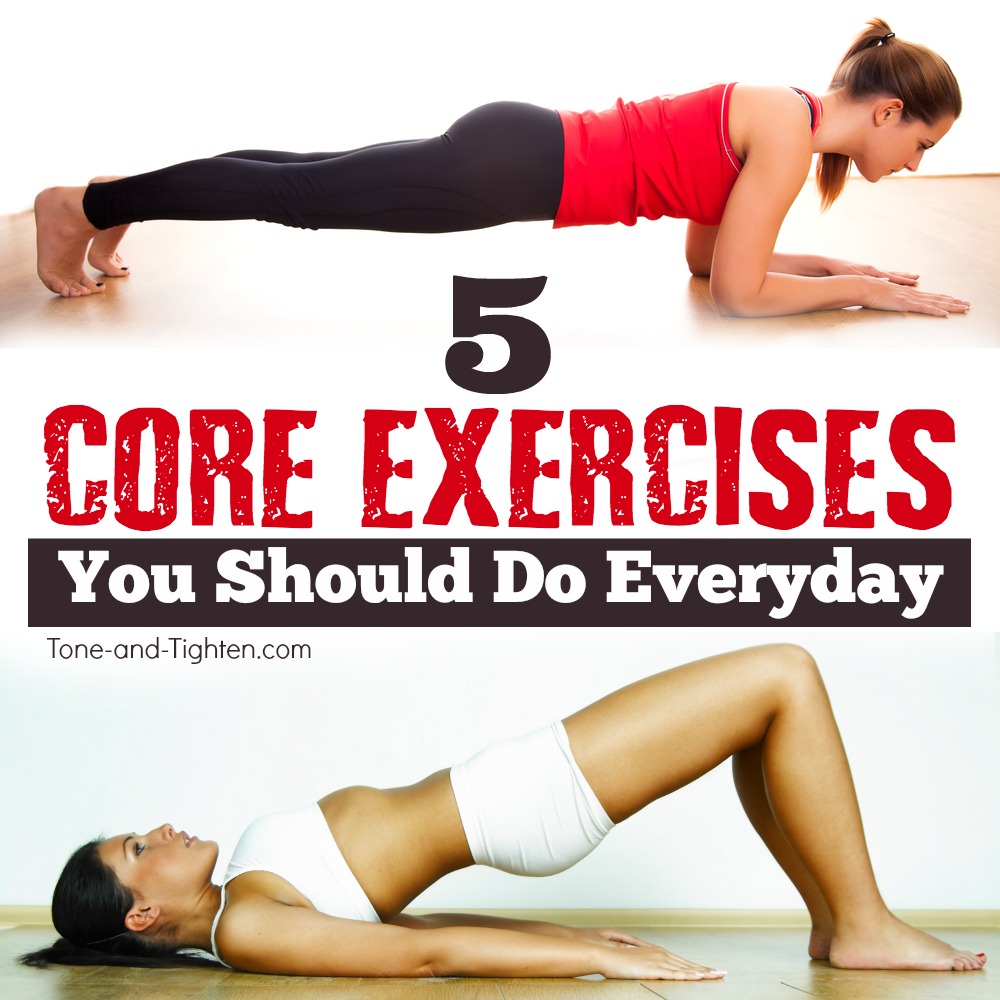 5 Core Exercises Everyone Should Be Doing
Plank

Bridges

Side Plank

Bird Dogs

Hip Abduction
Keep reading for a step-by-step guide with pictures, videos, and descriptions of each of these exercises.
===========================
Eliminate guesswork and confusion and start seeing results.
Subscribe to Tone-and-Tighten.com and get our FREE "7-Day Workout and Healthy Menu Plan" delivered daily right to your inbox. CLICK HERE to get it.
===========================
As a doctor of physical therapy, low back pain is the most common condition that I treat in my clinic.
It never ceases to amaze me how many of these patients would never have even become patients had they followed this one simple rule – you need to be doing some sort of simple core training most days of the week
Keeping a strong, healthy core (your abs, your sides, your lower back, and your hips) is essential not only to pain-free movement, but everyday functional movements as well.
Today I wanted to share with you five of my favorite exercises that I feel everyone should be doing to maintain a strong and healthy core.
Here we go.…