This 15-minute at-home ab workout will tone your stomach so you can lose that belly pooch. Six of the best abs exercises to tone and tighten your belly pooch for stronger, skinnier lower abs.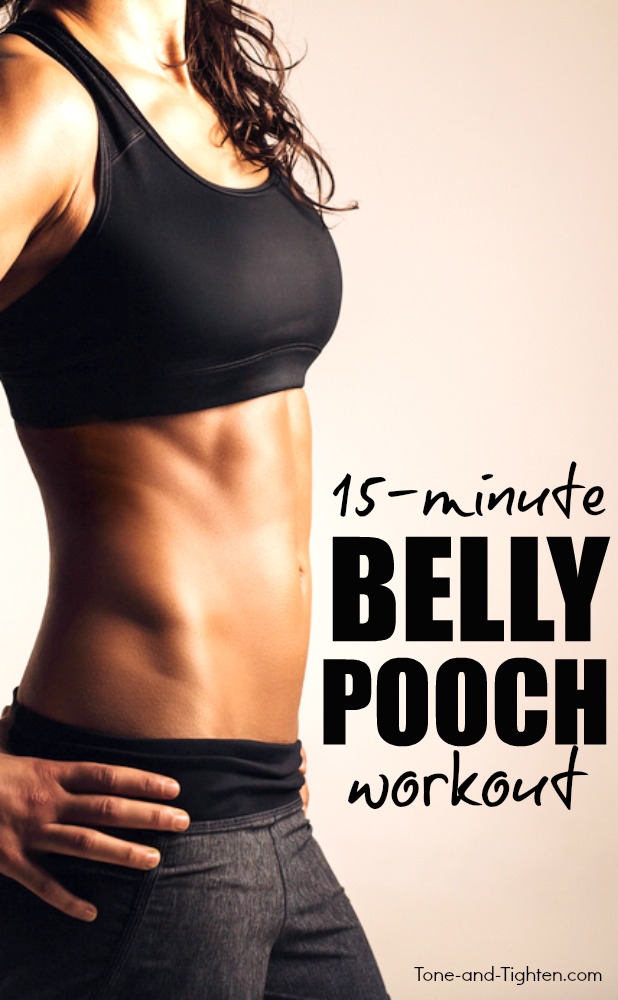 How to Lose Your Belly Pooch Workout At Home
Reverse Crunches

Flutter Kicks

Double Straight-Leg Raises

Scissor Kicks

Butt-Ups

Bicycle Crunch
Keep reading for a step-by-step guide of the workout with pictures, videos, and descriptions of each of these exercises.
===========================
Eliminate guesswork and confusion and start seeing results.
Subscribe to Tone-and-Tighten.com and get our FREE "7-Day Workout and Healthy Menu Plan" delivered daily right to your inbox. CLICK HERE to get it.
===========================
Hey everyone- Jared here.
You know – some of my favorite workouts on Tone and Tighten are in direct response to viewer emails.
Lately I've been getting quite a few asking for exercises to "tighten up my belly pooch" or to "get rid of my mom tummy." These emails are referring to your lower abs area, specifically between your belly button and your pelvis bone. Oftentimes these lower abs are the first to go and the hardest to get back.
However, today you're in luck! I've got a workout for you that is going to give you a big push in the right direction.
Eliminate tummy "pooch" forever with the following at-home workout. Six of the best exercises to tone and tighten your belly pooch.…