No gym membership? No problem. Take your exercise outdoors with this 25-minute outdoor bootcamp workout. No equipment required as you shred your way through some of the best bodyweight exercises for an effective full body workout outdoors.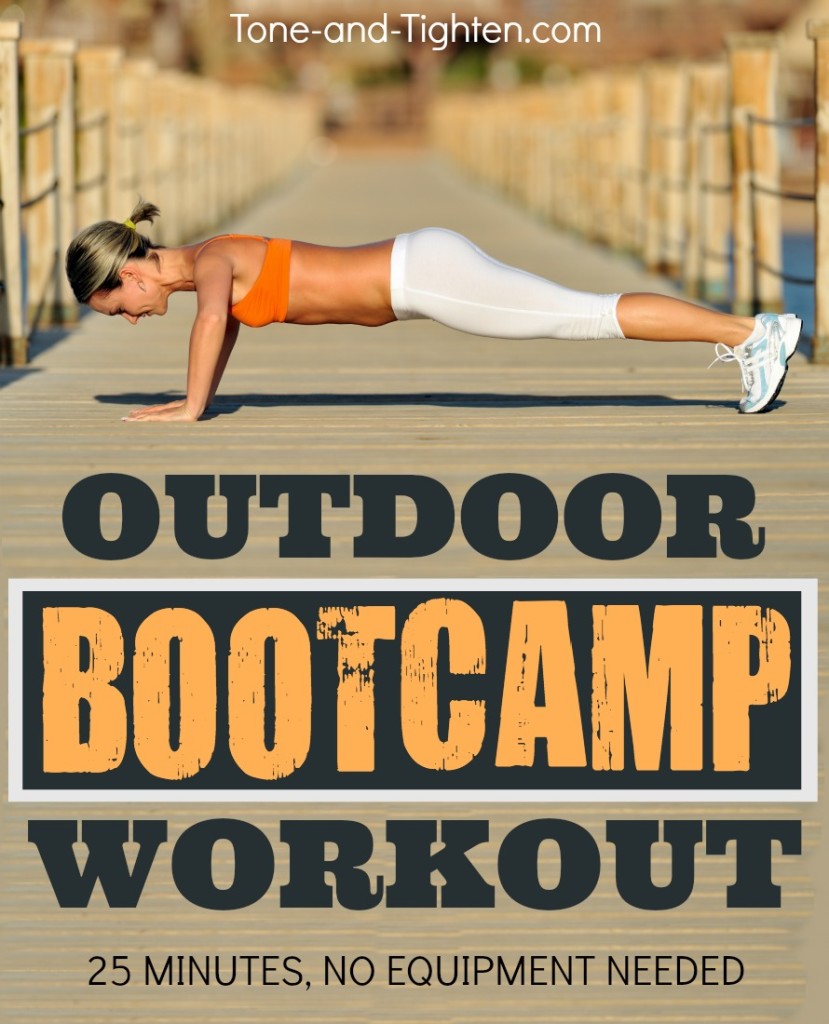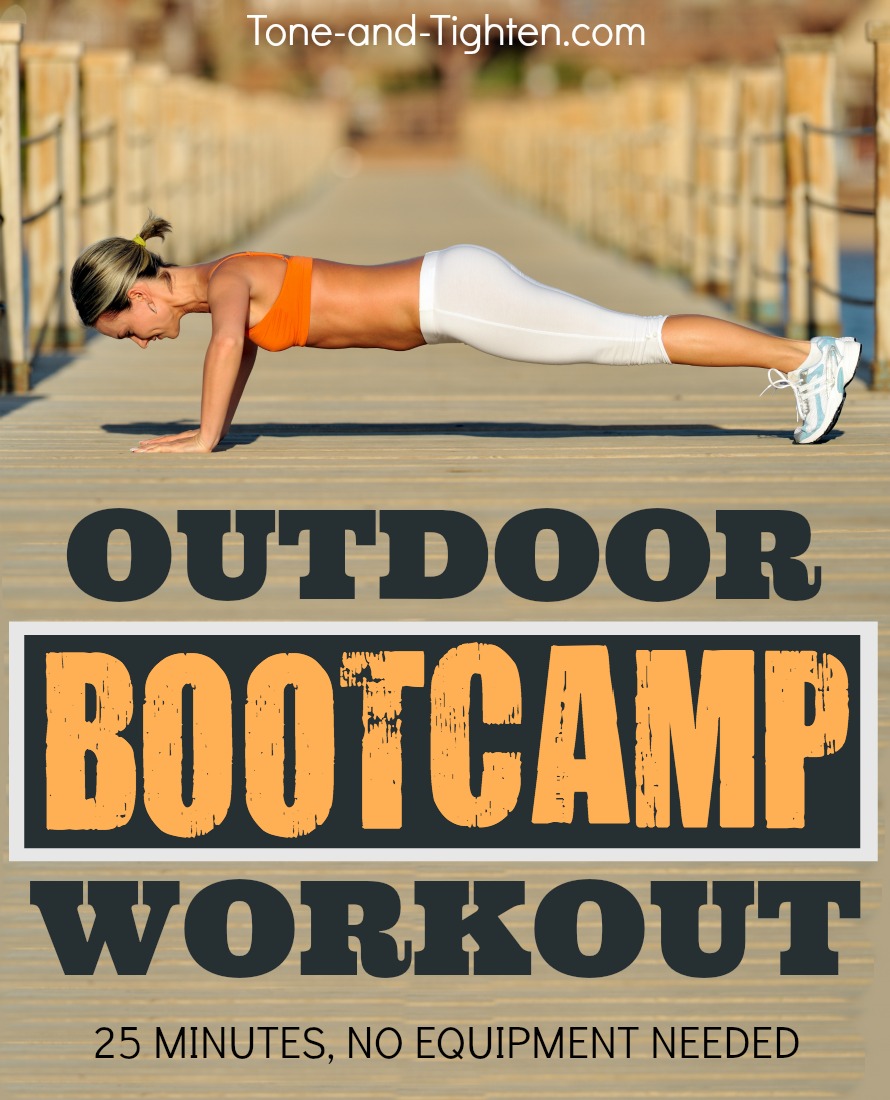 Outdoor Bootcamp Strength Training Workout
Sprints

Push-Ups

Squats

Jumping Jacks

Triceps Push-Ups

Box Jumps

Sprints

Lunge Walks
Keep reading to find the step-by-step guide with pictures, videos, and descriptions of each of these exercises.
===========================
Eliminate guesswork and confusion and start seeing results.
Subscribe to Tone-and-Tighten.com and get our FREE "7-Day Workout and Healthy Menu Plan" delivered daily right to your inbox. CLICK HERE to get it.
===========================
With the weather warming up I can't help but spend more and more time outside. What better place to get in a killer workout than with blue sky, green grass, and fresh air?
Today I'm sharing one of my favorite outdoor workouts to help you slim down, tone up, and enjoy the beauty of the outdoors.
Do this workout in your backyard or at the park to get some fresh air and sunshine during your exercise.
No equipment needed on this one – just 20-30 minutes, a little space outside, and a killer desire to shred.…