At-home low-impact cardio workout that's perfect for aching joints, parents with sleeping babies, or any other reason you may need to decrease impact! Tone and Tighten your body and fit in a great cardio workout without bothering your joints, knees, or back. Follow along with this video workout below.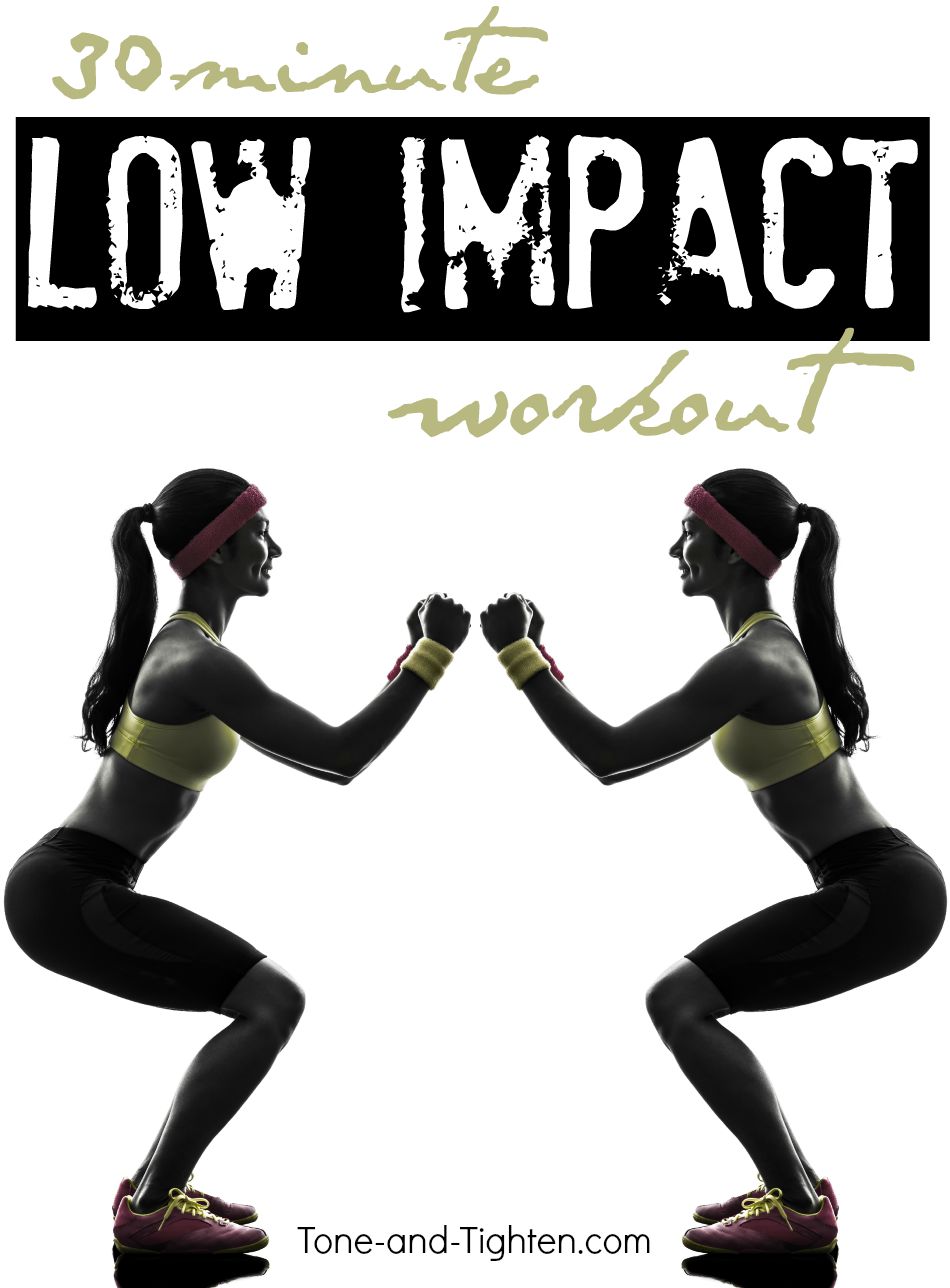 30 Minute Low Impact Cardio Workout
Keep reading for this follow-along, at home workout video.
===========================
Eliminate guesswork and confusion and start seeing results.
Subscribe to Tone-and-Tighten.com and get our FREE "7-Day Workout and Healthy Menu Plan" delivered daily right to your inbox. CLICK HERE to get it.
===========================
Working out before everyone else is awake? Got 30 minutes while the baby is sleeping? Muscles/joints that are sore? Just need a lower intensity workout? Whatever the reason may be, I've got the perfect low impact workout for you!
This video workout is some awesome cardio that you can do at home without any equipment, and it's only 30 minutes long! Just hit play and follow along for a great workout today.
You've totally got this one! Check it out below. …