Planks are a great way to work your stomach muscles, but if done incorrectly they might hurt your back. These are three common reasons why your back hurts when you plank and what you can do to fix it!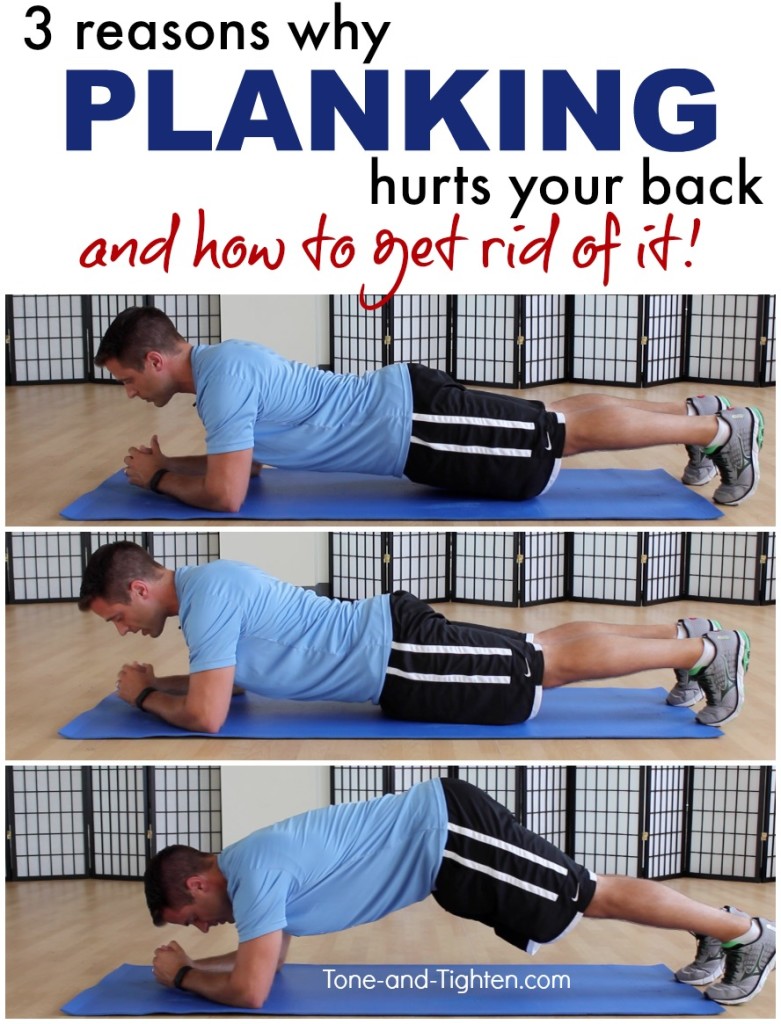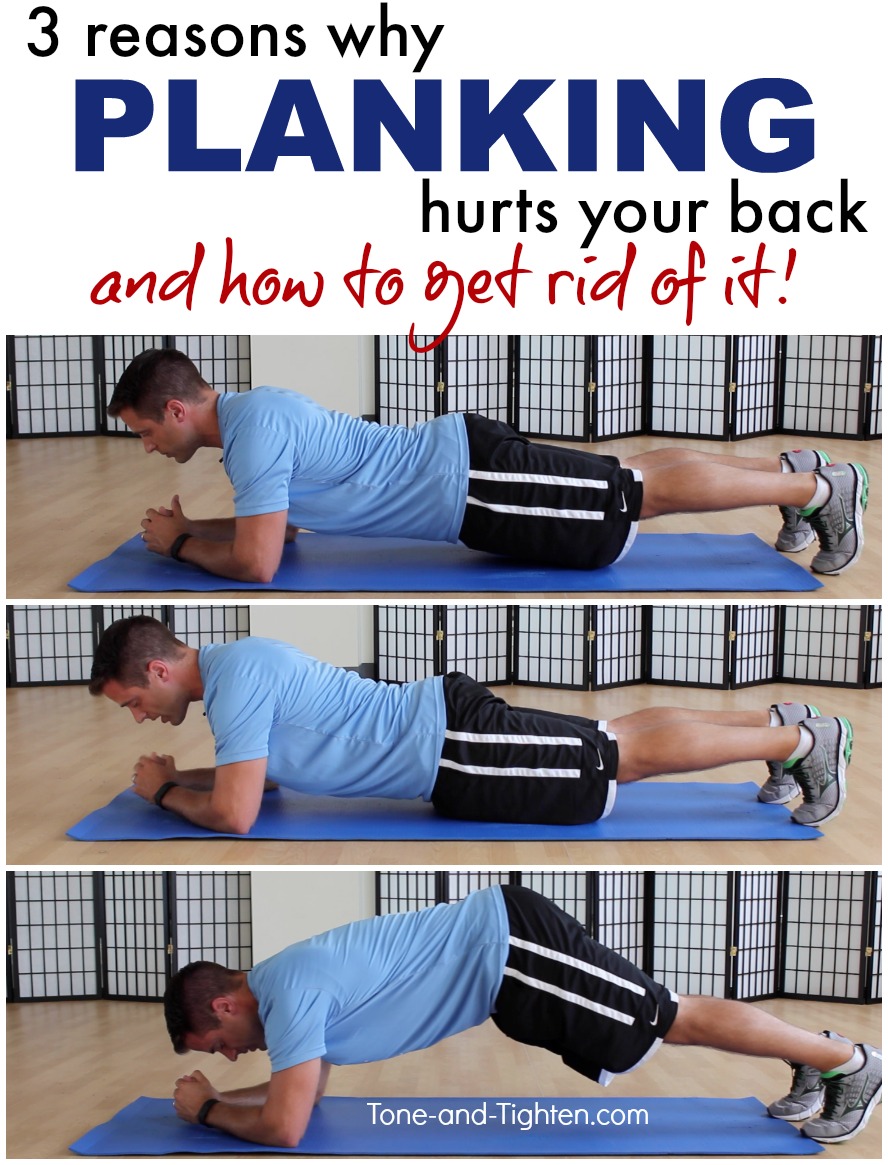 "That hurts my lower back."
"It kind of feels like pinching right here."
"How come that one hurts my back?"
Planks are one of my favorite exercises to increase abdominal strength. As far as core exercises go, it's difficult to find one single exercise that works as many muscles as efficiently as planks do.
But what happens when planks hurt? One complaint that I hear regularly from my patients (as well as readers of Tone and Tighten) is that they feel a "pinch" in their lower back while doing planks.
Today I wanted to share with you the top three reasons why you may be experiencing back pain while planking and what you can do to correct this problem. I even shot a video to explain it to you a little more effectively!
Calling all mamas!
Before you start planking . . . make sure you are doing the CORRECT CORE WORKOUTS.
Introducing my all-new Mommy Tummy Fix program!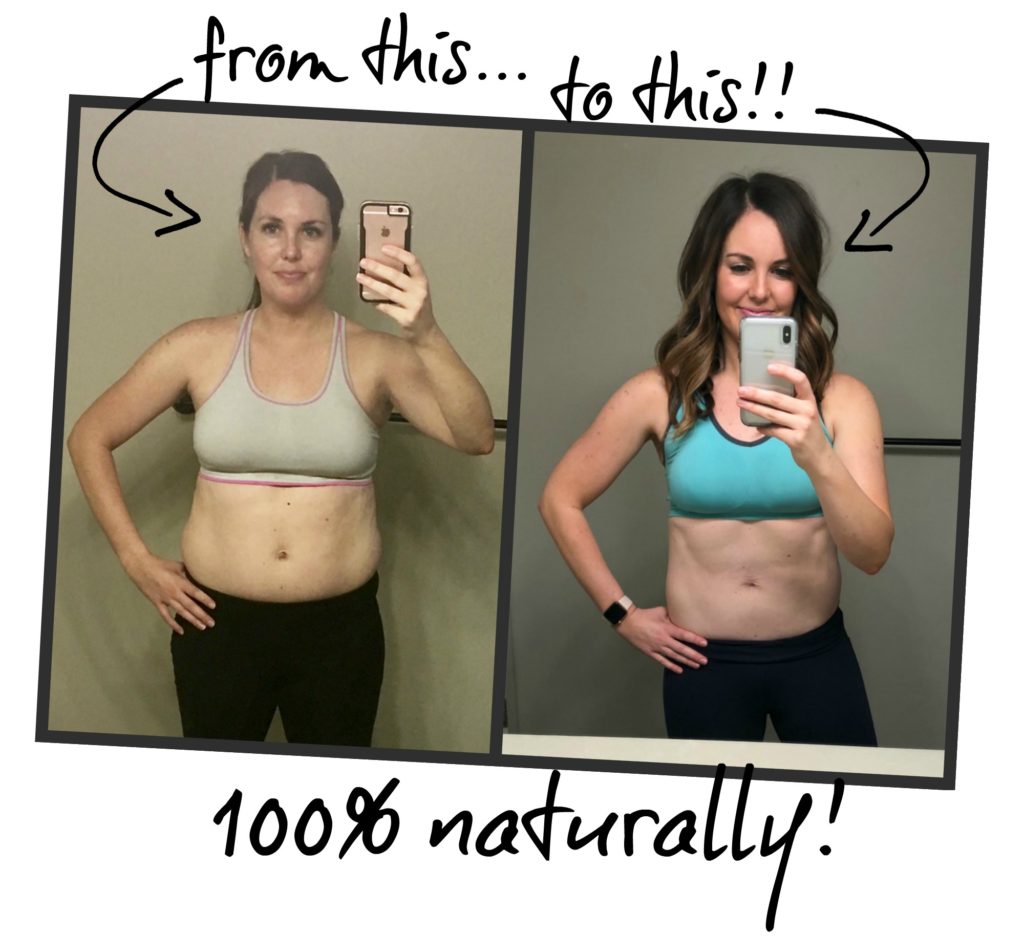 We all know that in order to tone the the CORE that we need to do some exercise, but tightening that tummy pooch? Yep – that requires more than just crunches and planks.
That's where this program comes in.
A six-phase workout plan designed specifically to flatten your stomach and help you to heal up diastasis recti. This is the same progression I use with my postpartum patients in my physical therapy clinic to get science-based, proven results you can't help but notice.
​Six phases of workouts to ensure your continued progression
​Large color photos and clear instruction regarding performance, sets, and reps of each exercise to ensure proper performance
​The exact same workout plan my wife used for her amazing results
The best exercises in a simple-to-follow progression to tone and strengthen your abs correctly and ensure maximum success. Progressive workout routines = progressive results.
The three most common reasons why your back hurts when you plank are
Pelvis is tilted too far forward (arched back)

Hips are too low to the ground (rounded back)

Hips are too high (pike plank)
Read or watch the video below to see what each of these means!
…