Be sure to follow on Pinterest, Google +, and Facebook for more workouts and fitness ideas!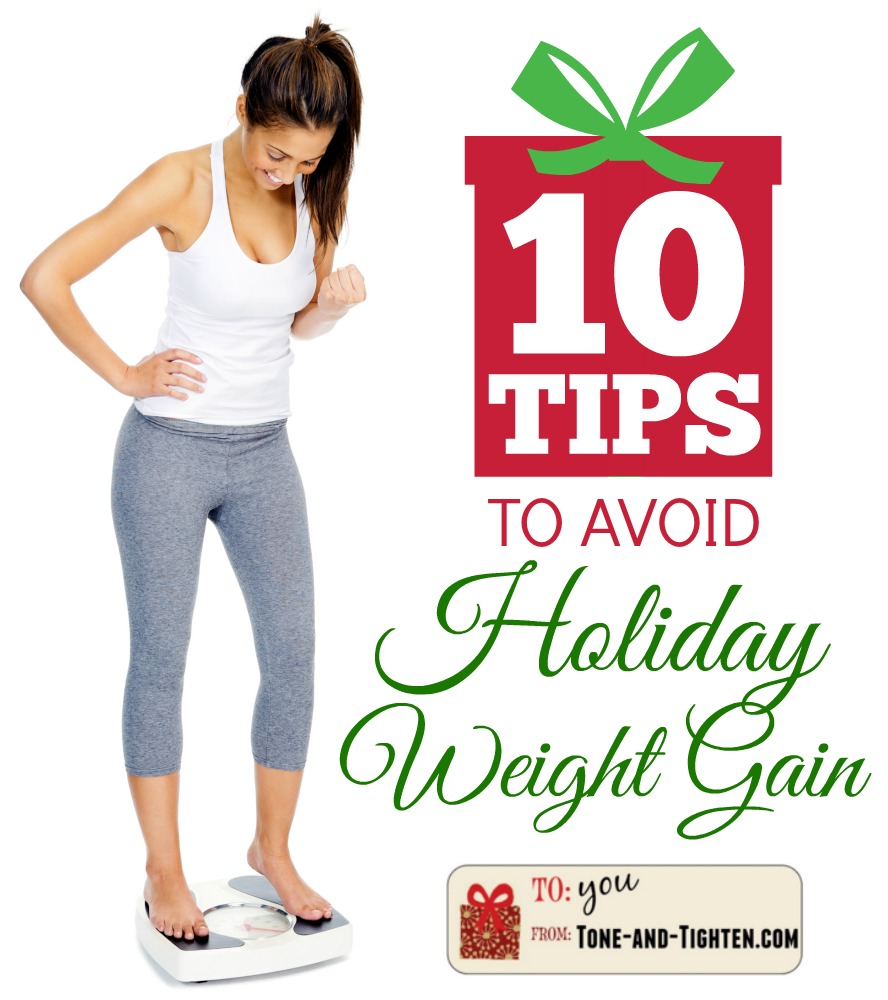 It's the most wonderful time of the year!
Oh how true that sentence rings! December truly is my most favorite month out of the year. The lights, the music, the special spirit of the season, and of course – getting together with family and friends! Unfortunately, most of these activities involve food, and even more unfortunately most of the time this food around the holidays isn't the healthiest. Combine that with the colder weather outside and the general lack of activity (especially as compared to the warmer months) and it's no wonder "holiday weight gain" is a very real issue for most of us (in fact – did you know the average American gains about 5 pounds in November and December?!).
Well not this year! Combat holiday weight gain with 10 of my favorite tips to stay healthy and active this season! Check them out below… …