Crunches and sit-ups not your thing? This standing abs workout with weights is one of my favorite core routines with 6 awesome ab exercises and no crunches or sit-ups to be found! Grab some dumbbells and get ready to tone and tighten your midsection while standing.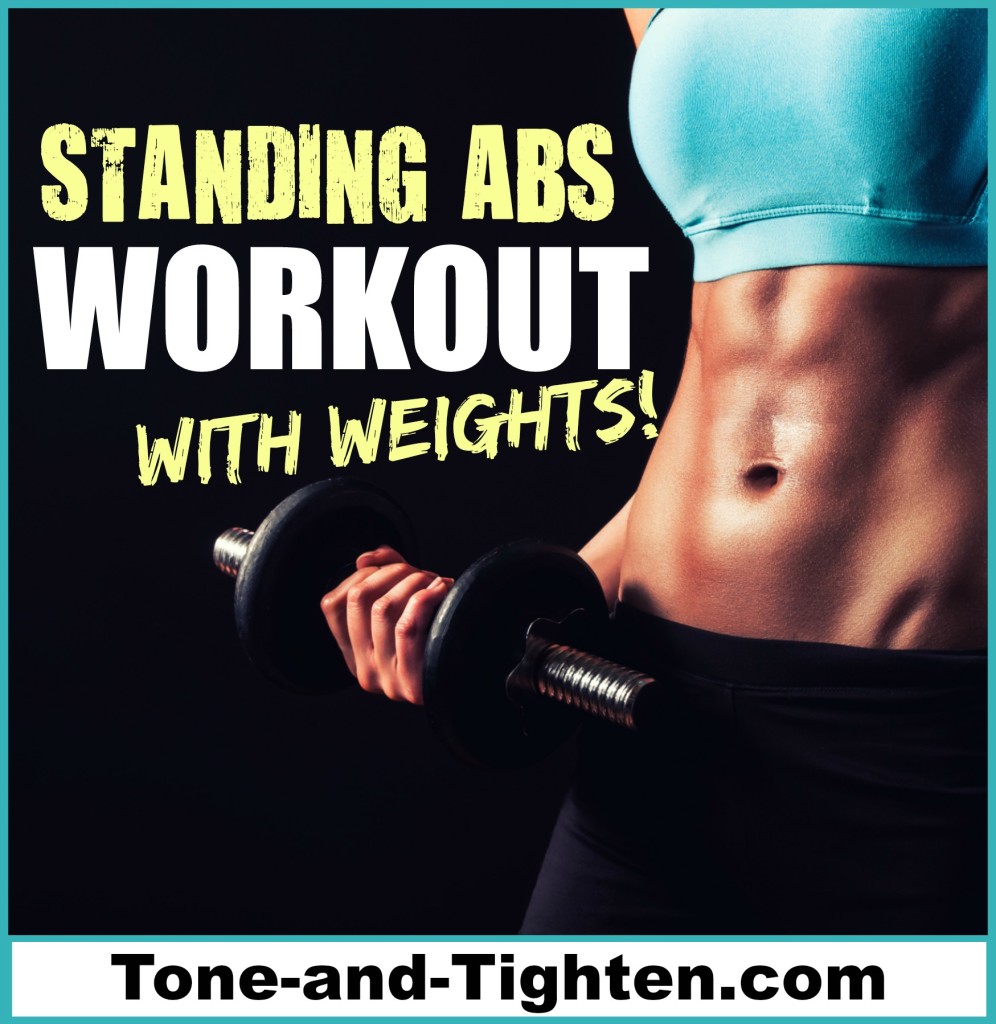 Standing Abs Workout With Weights (No Crunches!)
Standing Oblique Twist

Standing Reverse Oblique Crunch

Standing Oblique Sidebend

High Knees

Standing Trunk Rotation

Dumbbell Chop
Keep reading for a step-by-step guide of the workout with pictures and descriptions of each of these exercises.
===========================
Eliminate guesswork and confusion and start seeing results.
Subscribe to Tone-and-Tighten.com and get our FREE "7-Day Workout and Healthy Menu Plan" delivered daily right to your inbox. CLICK HERE to get it.
===========================
Who loves a good ab routine?
Take your abs to a whole new level by smashing them with some weights!
Adding resistance to any exercise is a great way to jump off plateaus and see some serious gains. Today we're adding some weights to one of my favorite core routines – 6 awesome ab exercises without a crunch or sit-up to be found!
In fact we're not going to get on the floor at all.
Try it out below:
…