7 Days of awesome at-home workouts and delicious dinner recipes – delivered daily right to your inbox!
Sign up for our all-now "7-Day Home Workout and Recipe Plan" by clicking RIGHT HERE!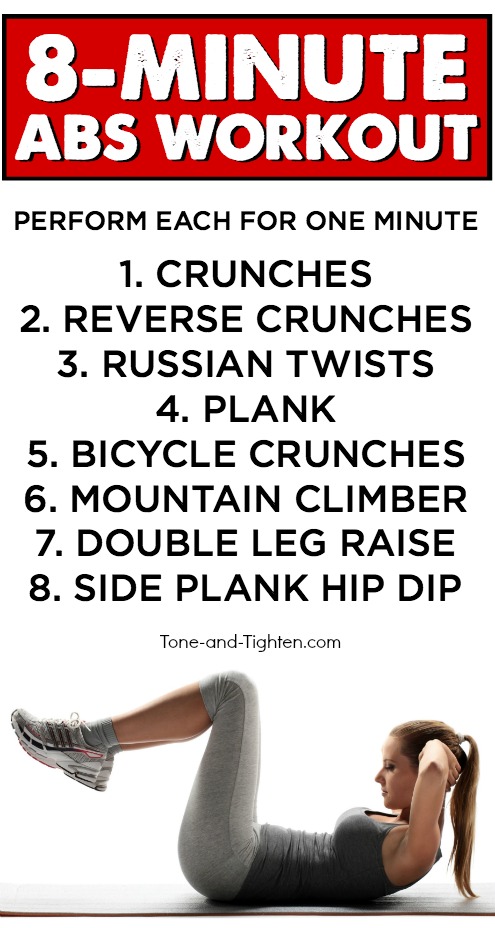 Want a sexy, defined tummy but lack the time to get it?  This workout requires zero equipment, hits every major muscle group in your abdomen, and is only 8 minutes long! Let's get it started! 
…