Tone and sculpt your arms in one amazing workout. All you need is a pair of dumbbells to add definition and strength to your biceps, triceps, and all three heads of your deltoids. So grab your free weights and let's get to work.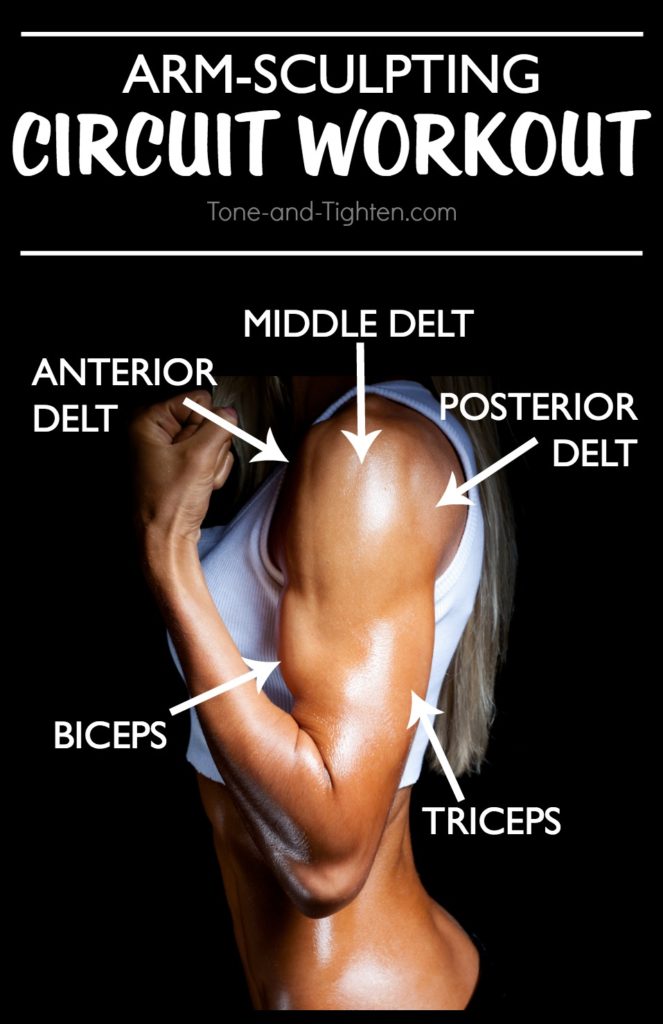 ====================================
Workouts, healthy recipes, motivation, tips, and advice all right to your inbox!
Subscribe to Tone-and-Tighten.com RIGHT HERE and get our FREE "Beginner's Guide To Weight Loss" ebook!
====================================
6 Dumbbell Exercises To Tone Your Arms
Bent Over Row To Triceps Kickback

Curl and Press

Lateral Deltoid Raises

Upright Rows

Biceps Curls

Overhead Triceps Extensions
Between each of these exercises we're going to work each and every major muscle group in your arms. Keep reading below to see how to properly perform each exercise…
Looking to tone and tighten your arms but don't have a gym membership or a lot of equipment to do it? You've come to the right place!
All it takes is about 30 minutes, a pair of dumbbells, and these 6 exercises to carve out the arms of your dreams!
We'll be working all the major muscle groups of your arms and shoulders to eliminate jiggle, increase tone, and ultimately amaze people around you. So grab your dumbbells… it starts right now! …