Dumbbells are not just for biceps curls, this total body workout will teach you some beginning dumbbell technique. This step by step how to guide walks you through a dumbbell workout. These exercises will challenge your muscles and tone and tighten your biceps, legs, shoulders, triceps, and abs. You can even do this workout at home.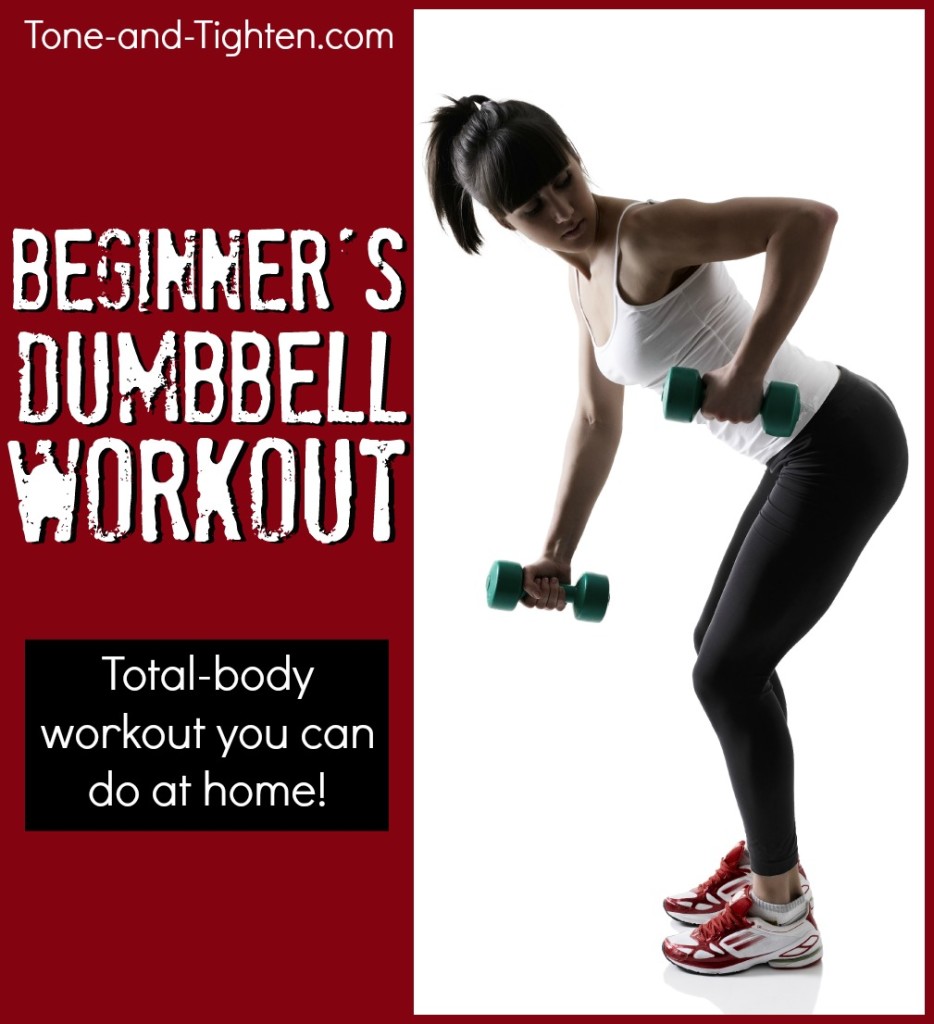 Beginner's Dumbbell Workout: Total-body Workout You Can Do at Home
Thrusters

Lunge with dumbbell curl

Side lunge with lateral deltoid raise

Plié squat with triceps extension

High plank with march
Keep reading for a step by step guide with pictures and descriptions of each of these exercises
===========================
Workouts, healthy recipes, motivation, tips, and advice all right to your inbox.
Subscribe to Tone-and-Tighten.com RIGHT HERE and get our FREE "Beginner's Guide To Weight Loss" ebook.
===========================
I have found that oftentimes people would love to try weight training, they just don't know where to start.
Today on Tone and Tighten I wanted to share one of my favorite total-body workouts that you can do at home with just a pair of dumbbells.
Want to start feeling more comfortable in the gym? We've all been a beginner at some point. Don't let it keep you from hitting the gym and getting a good workout.
This is a great place to start. I am actually a huge fan of combining resisted exercises. Why spend time working out just one body area when you can get twice the burn in the same amount of time?
Keep reading below to find five of my favorite combination exercises that are designed to sculpt and tone your entire body.
Hope you like this one.…