Looking for ways to get more high-quality protein in your diet? This list is your answer- the best protein-packed foods that you need. Repair muscle, replete energy sources, and feel healthier with these 30 high-protein foods.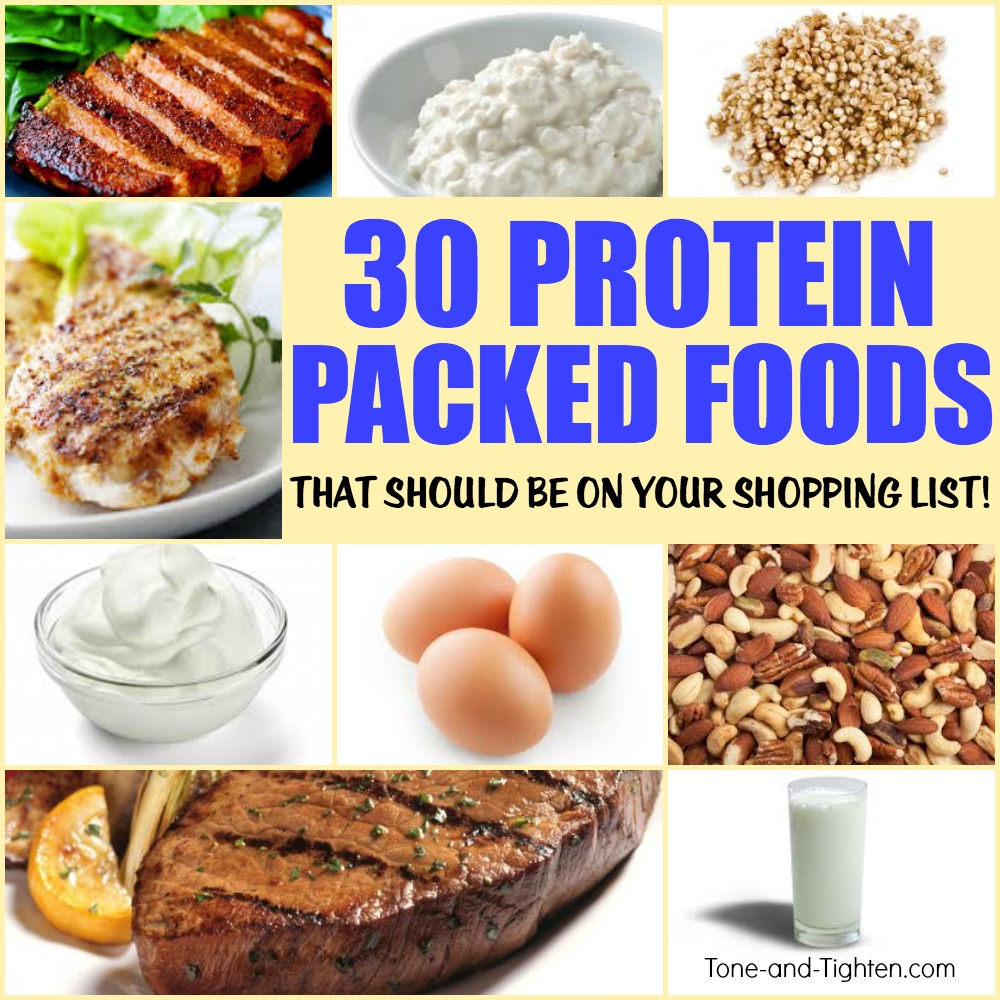 30 of the Best Protein-Packed Foods
Keep reading below for the guide.
===========================
Eliminate guesswork and confusion and start seeing results.
Subscribe to Tone-and-Tighten.com and get our FREE "7-Day Workout and Healthy Menu Plan" delivered daily right to your inbox. CLICK HERE to get it.
===========================
So what's the deal with protein, anyway? How much should I eat and what are the best sources?
Protein is one of the essential macronutrients ("macros") that gets a lot of buzz in the health and fitness world. One of the main reasons why is that it's essential to building and repairing muscle that's been injured (i.e. after a really good workout).
Protein also plays a role in increasing your metabolism (helping you burn more calories at rest), and ramping up your satiety (you feel fuller longer after you eat a high-protein food). Basically, the more your participate in exercise/fitness, the more important this macro becomes.
But what is the best way to work it into your diet? How much protein should you be eating and which foods are the best sources?
Today I'm answering your questions including a shopping list of 30 of the best protein-packed foods. I also wanted to introduce you guys to my newest nutrition obsession – "The Protein Pantry" from VitaminShoppe.com. It will change the way you get your daily protein forever.
Here we go…
…