Sculpt and strengthen your abs at home with this awesome 15-minute workout. Ab exercises simple enough for beginners, but at an intensity that everyone will feel. The best part is all the moves are safe for diastasis recti as there are no crunches, sit-ups, or front planks.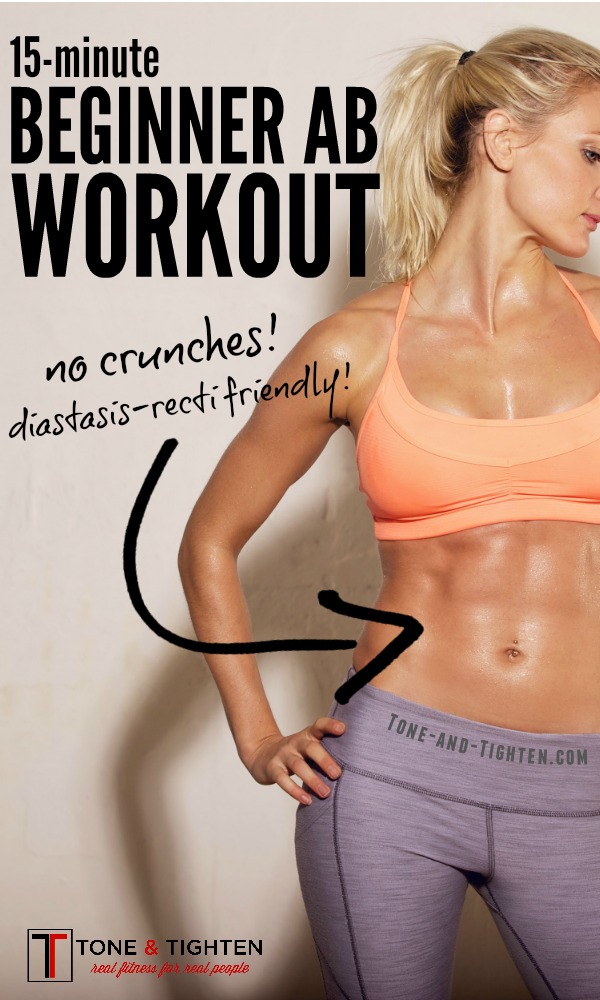 15-Minute Beginner Ab Workout Without Crunches
Alternating Toe Taps
Quadruped Stomach Vacuum
Side Plank
Dying Bug
Side-To-Side Toe Taps
Thread-The-Needle Side Plank
Double Toe Tap with Ball Squeeze
Keep reading for a step-by-step guide of the workout with pictures and descriptions of each of these exercises.
As a doctor of physical therapy, low back pain, core weakness, and postpartum core issues are some of the most-common referrals I receive. Fortunately, there's a lot that the right exercises can do for each of these conditions and today I want to share them with you.
Today we'll run through one of my favorite at-home ab workouts that's perfect for beginners. The exercises are simple, but the timing and sequencing make this a great, challenging workout! Follow along with the full video below; let's get it started!…