7 Days of awesome at-home workouts and delicious dinner recipes – delivered daily right to your inbox!
Sign up for our all-now "7-Day Home Workout and Recipe Plan" by clicking RIGHT HERE!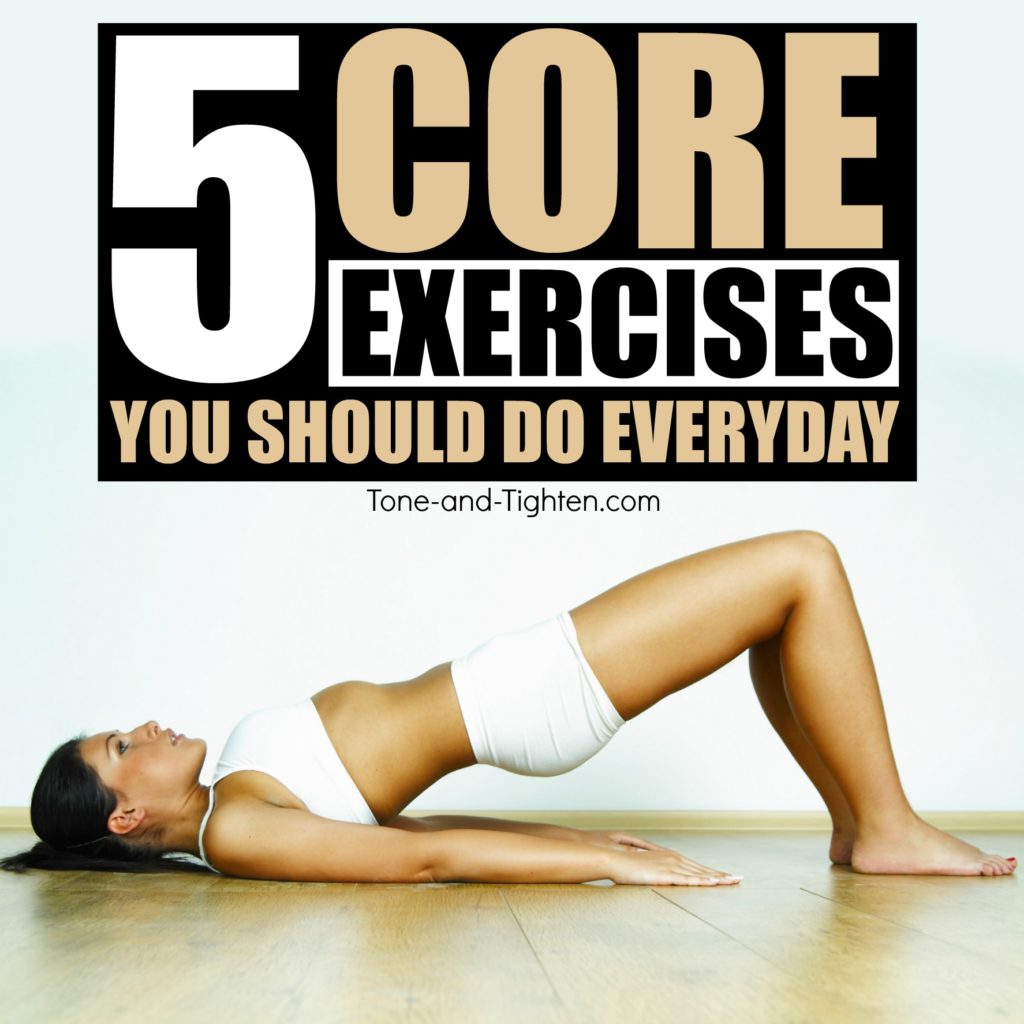 As a doctor of physical therapy, I see a lot of patients in my clinic for a lot of different reasons.
Sure I see my fair share of sprains and strains and bumps and bruises, but by far the most common condition I treat is low back pain.
It's estimated that 80% of us will experience some episode of low back pain in our lives. Think of it – that's 4 out of every 5 people!
Keeping a strong core is crucial not only to performance enhancement and activity, but overall function as well. In fact – many of my patients with back pain would likely not even have their pain if they kept their core strong and healthy.
That being said, today I wanted to share with you the 5 core exercises that I recommend more than any others. These are exercises you can do everyday to strengthen your core, feel healthier, and even mitigate some pain.
New video instruction included – let's try it out!…