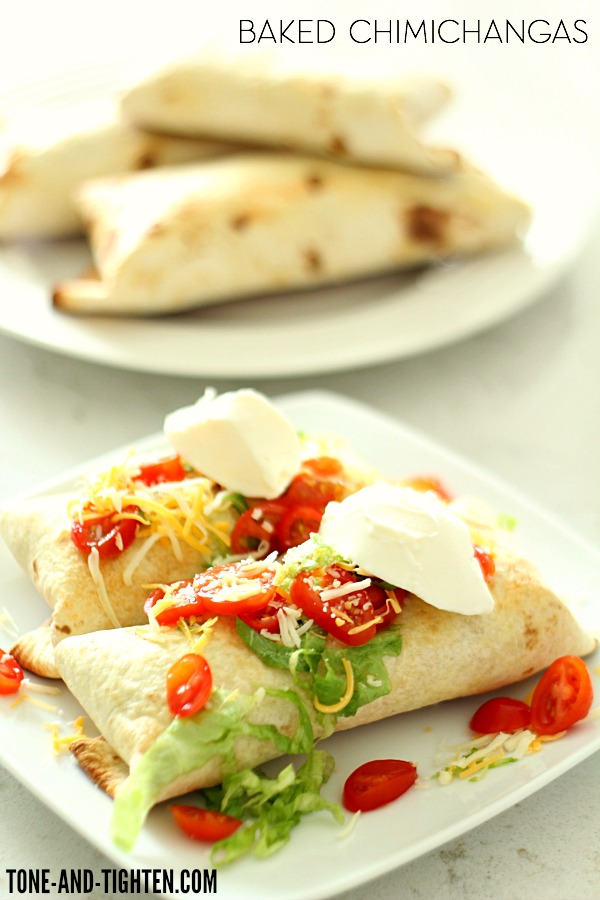 Sometimes, at the end of a busy day, the last thing that you want to do is make dinner.
Before you head to some fast food joint, my friend Trish from Mom on Timeout has put together THE BEST BOOK to get a healthy dinner on the table in a matter of minutes!
Introducing 100 Creative Ways to use Rotisserie Chicken in Everyday Meals!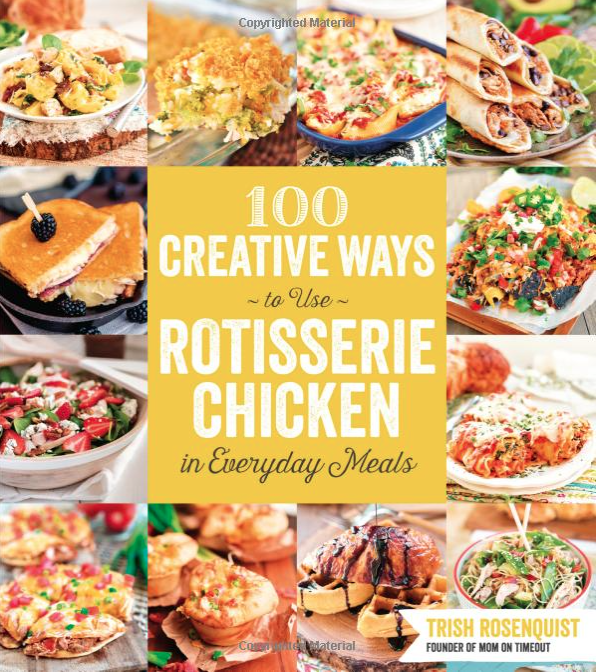 By using a rotisserie chicken from your grocery store (or your own cooked chicken – like my make-ahead shredded chicken), the hard work is done for you! Add a couple of other simple ingredients and you are good to go!
These chimichangas are AMAZING! My picky eater kids loved that they could eat them with their hands (they dipped them into salsa) and my wife and I topped with with tomato, lettuce, avocado and jalapeños to increase our vegetable intake.
Quick, easy, healthy, and delicious . . . what every dinner should be.
If you like dinners to be this easy, you definitely need to check out her book!

…