This indoor cardio workout takes less than 30 minutes to complete to give you long-lasting fitness and strength benefits. It teaches you 6 of the best cardio exercises you can do at home with zero equipment required. This quick workout is so effective, it is easy to fit it into your day  and will yield amazing results. The perfect combination of strength and cardio to tone and tighten.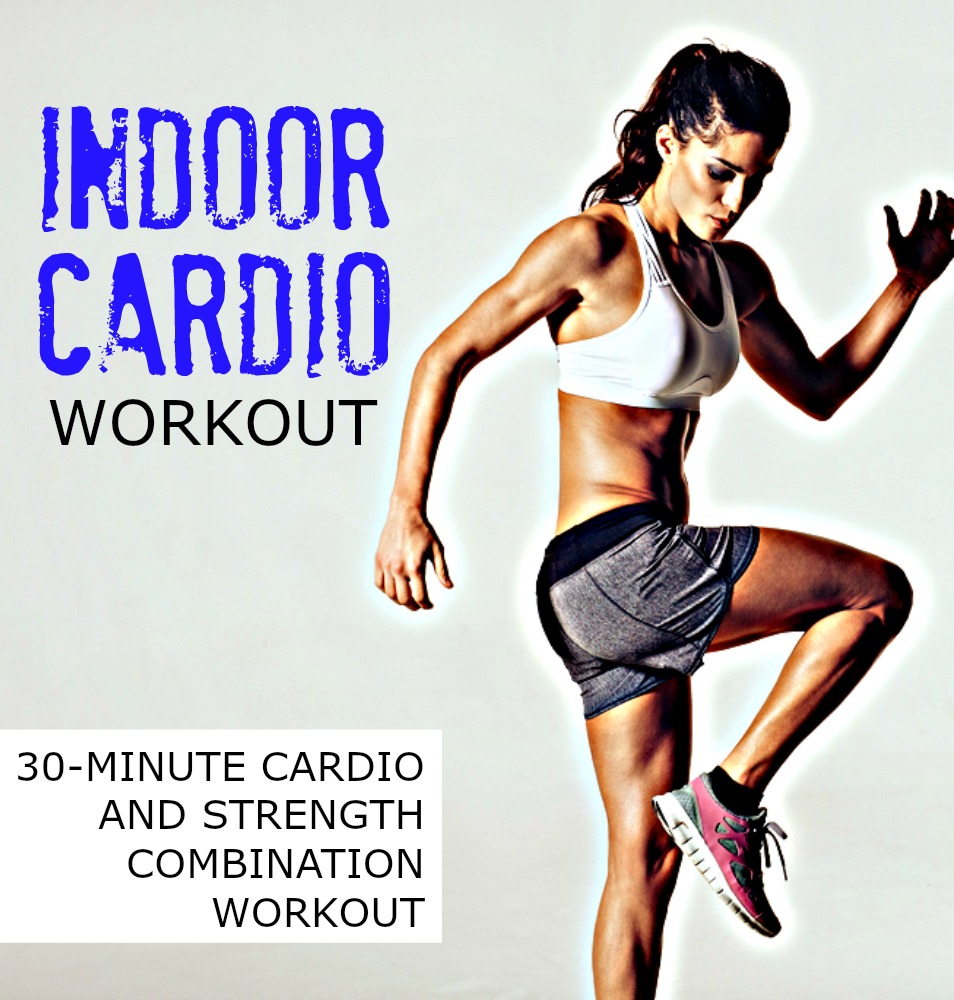 30 Minute Indoor Cardio Workout
Jumping Jacks

Crunches

Squats

Jump Lunges

Push ups

Burpees

Crunches
Keep reading for a step by step guide with pictures and descriptions of each of these exercises.
===========================
FREE "7-Day Workout and Healthy Menu Plan". 7 amazing workouts and 7 delicious, healthy recipes delivered daily right to your inbox. Eliminate guesswork and confusion and start seeing results.
CLICK HERE to get it.
===========================
If you're anything like me, you're usually pretty strapped for time.
Between work life, home life, community happenings, social life, etc – sometimes fitting in a workout can feel like "one more thing".
Here's the thing – workouts don't have to be super long and require a huge chunk of time out of your day to be effective.
In fact, they don't even require any equipment to yield amazing results and help you in your fitness progression.
Today's workout is actually one of my favorites. I've got 6 of the best bodyweight exercises you can do at home with zero equipment required.
You should be able to knock this one out in 30 minutes or less, so it's convenient to get in, get it done, and get on with your day.
Try it out and let me know what you think of it.
…