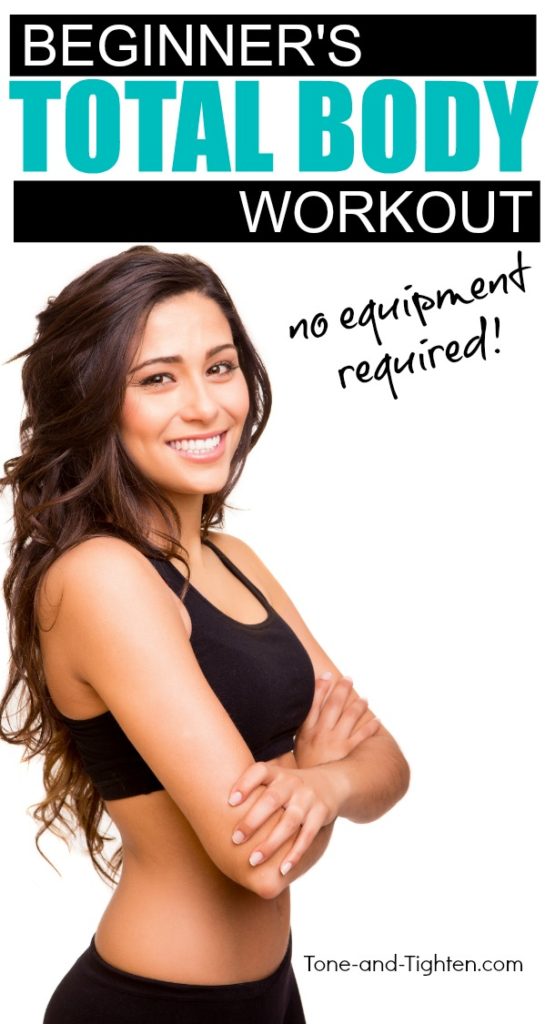 Two of the most-common myths that I hear on Tone-and-Tighten.com are that…
Working out requires a lot of time, and
Workout out requires a gym membership or spending money on a lot of equipment.
In fact – nothing could be further from the truth! You don't need a lot of time and you certainly don't need any equipment to get in a great workout session and melt some serious calories.
That's why today I wanted to share with you one of my favorite at-home workouts. This workout is perfect for beginners as it only uses 6 simple exercises, but I promise we'll work every major muscle group from head to toe!
So grab your water bottle and towel and we'll get to work! …