A bulged or herniated disc is a common condition that affects millions of people. It is usually manifest as pain in your lower back that may or may not be accompanied by shooting pain, numbness, tingling, or burning down one or both legs. Fortunately – there's a lot that conservative care including the right stretches and strengthening exercises can do to alleviate this pain. Today I wanted to share with you some of my favorite core stability and spine strengthening exercises that are ideal for a bulging disc.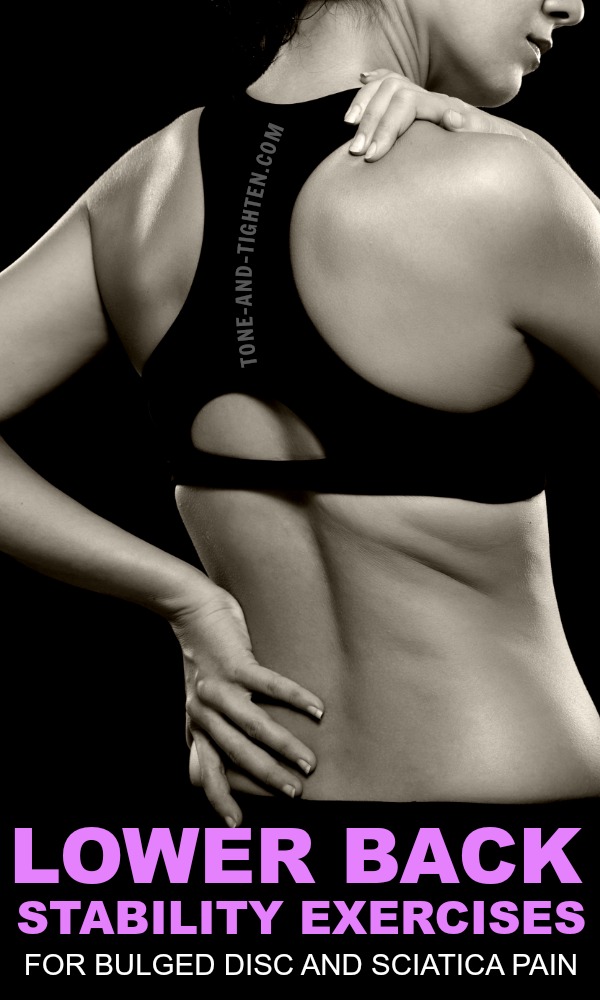 WHAT IS A LOWER BACK DISC?
Our spine is made up of vertebrae bones stacked one on top of the other. Between each of these vertebrae you have a "disc". These discs act as shock absorbers and also allow us to move. The vertebrae in the lowest part of your back are called "lumbar vertebrae"; the discs that separate these vertebrae are referred to as your "lumbar discs".
WHAT IS A BULGED DISC?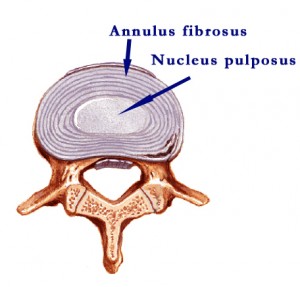 Vertebral discs are composed primarily of two structures:
There is a tough outer layer made up of multiple layers of overlapping cartilage and an inner "core" that is primarily aqueous (water based). Often times we refer to this disc structure as a "jelly donut" – a tough outer layer with a "jelly" inside. This structure is key to enable the two functions listed above (shock absorption and movement).
Over time, the outer disc layer can develop areas of weakness. With the right forces, your inner "jelly" can "bulge" into the outer layer resulting in a disc protrusion or "bulged disc".
When this bulged disc butts up against one of your lumbar nerves this can cause pain in the area and/or pain/numbness that radiates down your leg.
Keep in mind – not all back pain is created equally!
It's crucial to mention that not all low back pain and not all disc pain is the same. Depending on exactly which diagnosis you have and what symptoms you present with I might recommend a completely different treatment plan for you. The exercises I'm going to present to you below are specifically for a "bulged", "herniated", or "protruding" lumbar disc. If you have a diagnosis of "stenosis" or "degenerative disc disease" these are NOT the exercises I would recommend. You can see the best exercises for stenosis or DDD when you click on this link: https://tone-and-tighten.com/how-to-treat-sciatica-at-home.html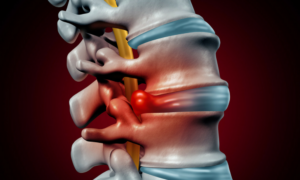 …