This "Beginner Arm Workout" is the perfect circuit to tone and strengthen your biceps, triceps, and shoulders. 8 of the best arm exercises in 2 simple circuits with only a pair of dumbbells required. So grab your weights and let's go to work.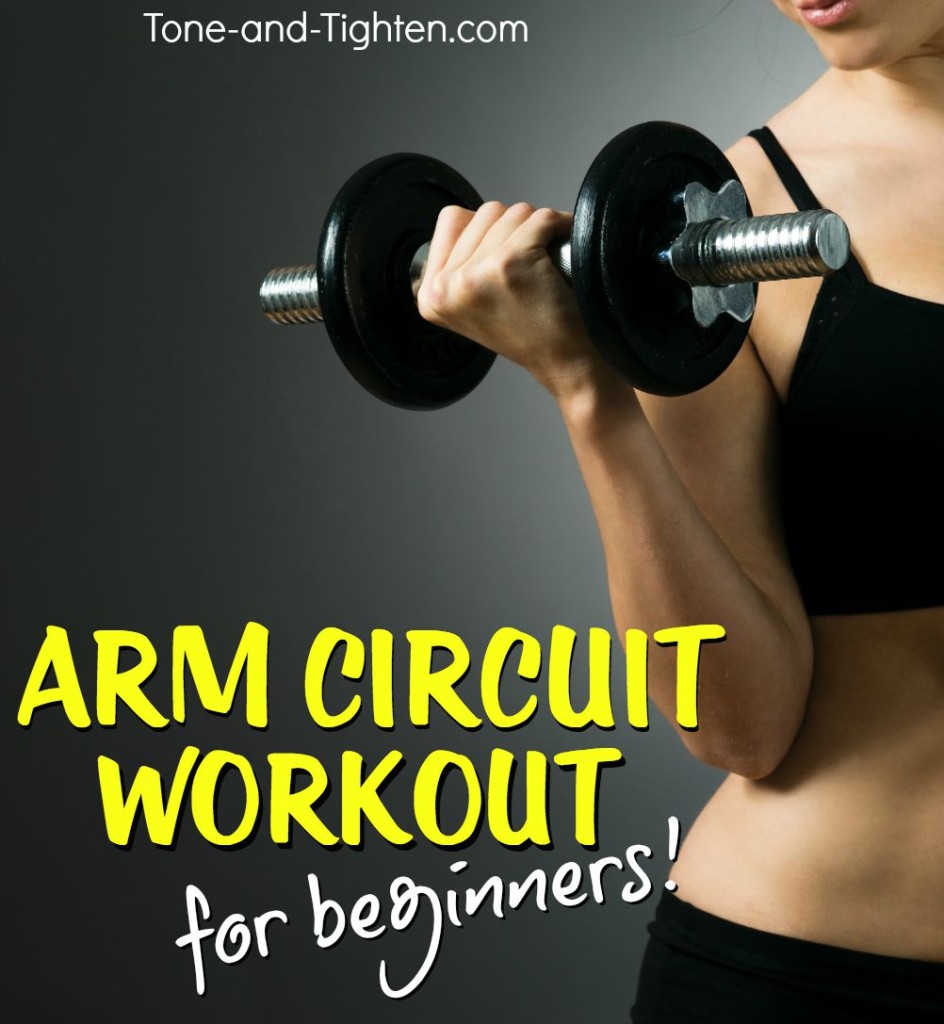 =================================
7 Days of awesome at-home workouts and delicious dinner recipes – delivered daily right to your inbox.
Sign up for our all-now "7-Day Home Workout and Recipe Plan" by clicking RIGHT HERE!
==============================

Beginner Arm Strength Training Workout With Weights
Biceps Curls

Military Press

Overhead Triceps Extensions

Lateral Shoulder Raises

Hammer Curls

Dumbbell Chest Flies

Triceps Kickbacks

Forward Shoulder Raises
Keep reading below for full descriptions and pictures of each exercise.
Arm day is one of my favorite days!!
There are so many ways to shred your upper extremities and add some great functional strength.
Today I wanted to share with you one of my favorite Beginner's Arm Workouts With Weights. While it's geared towards beginners, you can make it harder with some heavier dumbbells/more resistance.
We'll work specifically the biceps and triceps (front and back of the arms respectively) and the deltoids / shoulders with this one. Here we go! …