Weekly highlights, new giveaways, and BONUS workouts!
Subscribe to our email list by using the red box at the top of this page.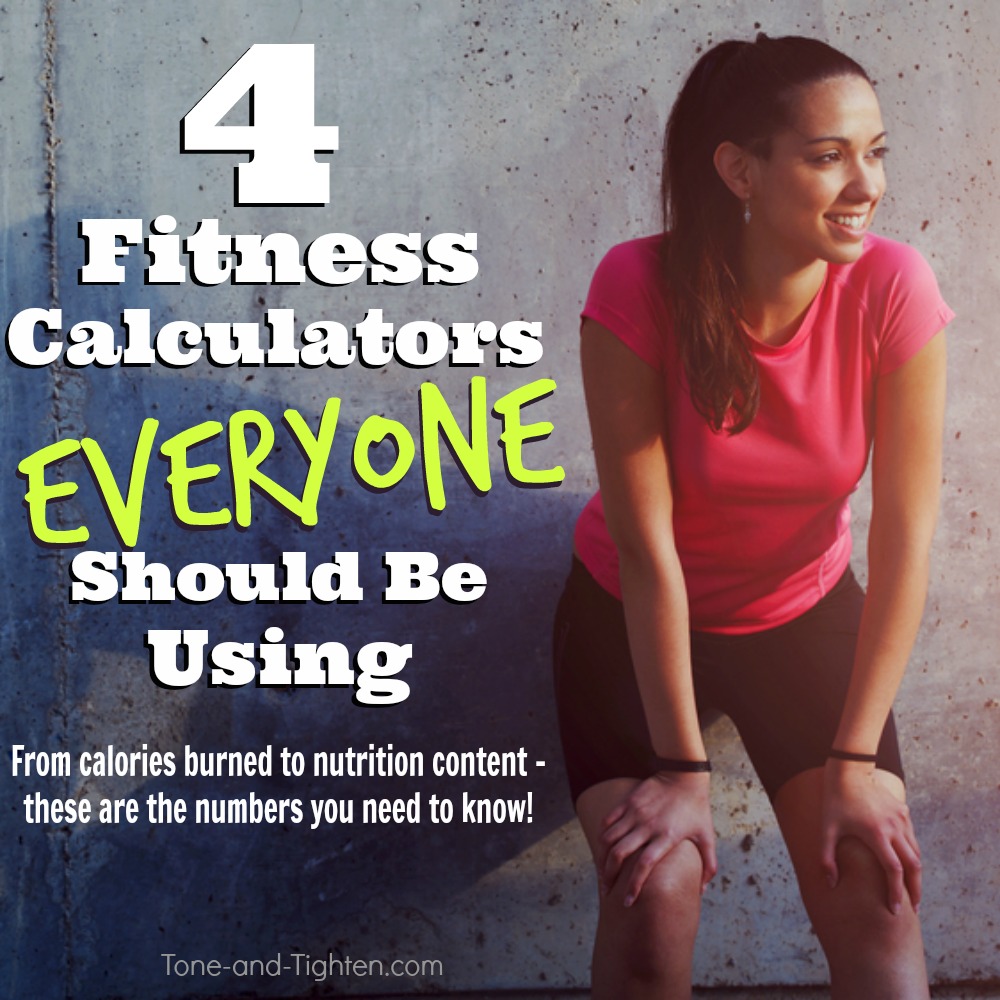 I get asked a lot of questions here on Tone-and-Tighten.com. I absolutely love hearing from you – your questions usually form the framework for some of my best blog posts! Often times these questions are a little more complicated than people give them credit for and I and up having to dig up a few more details in order to answer them for you. That's when I started thinking that I should share all of the fitness tools that I use with my readers so that they, too, can have access to these valuable resources. Which brings us to today's post! Today I wanted to share with you some of my favorite online tools to help answer some of your more complex fitness questions. I hope you find these resources as valuable as I have!