Workouts, healthy recipes, motivation, tips, and advice all right to your inbox! Subscribe to Tone-and-Tighten.com RIGHT HERE and get our FREE "Beginner's Guide To Weight Loss" ebook!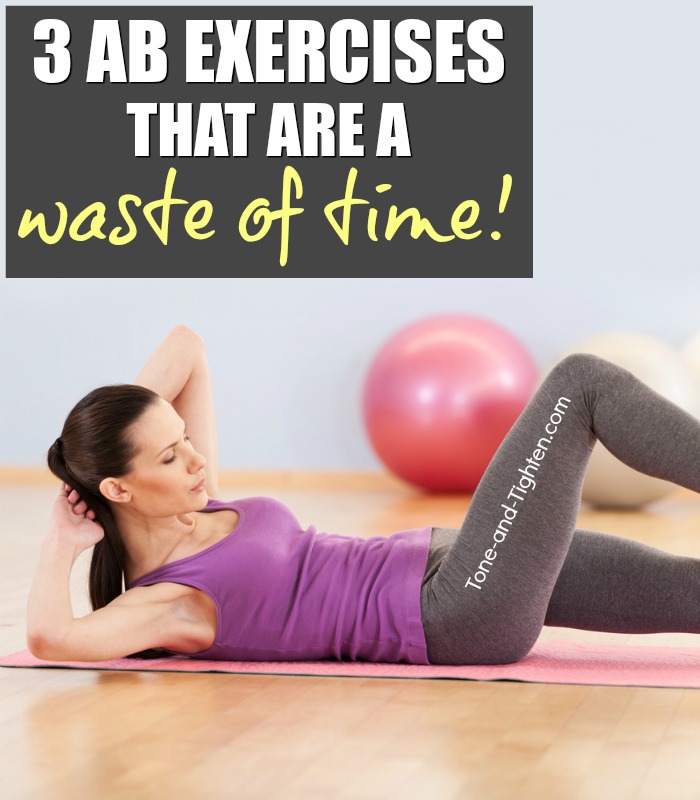 "Which ab exercises are the best?"
"I'm working my abs but I'm not seeing any results."
"I'm doing all these sit-ups and nothing seems to be changing."
One body area that I get asked about more than any other is the abs. People seem to want to know "How do I tone my abs" and "Why isn't my workout very effective?"
I would say the biggest mistake that people make when it's "ab day" is not adding enough variety to your exercises to make it effective.
Think about it – most of the ab exercises we do are essentially the same motion working the same muscles.
The amazing thing about our abs is how dynamic they are. They're designed to move our trunk three-dimensionally and unless you're challenging these muscles in three dimensions you're really missing out on what could be incredible gains in strength and definition.
That's why today I wanted to share with you three ab exercises that are a waste of your time and give you some different alternatives to do instead!…