Sciatica is pain, numbness, or tingling down the back of your leg that originates in your back and travels down your leg. Oftentimes exercising and moving in certain ways can help to minimize these symptoms. This is a progression of the best physical therapy exercises to help you treat your sciatic nerve symptoms.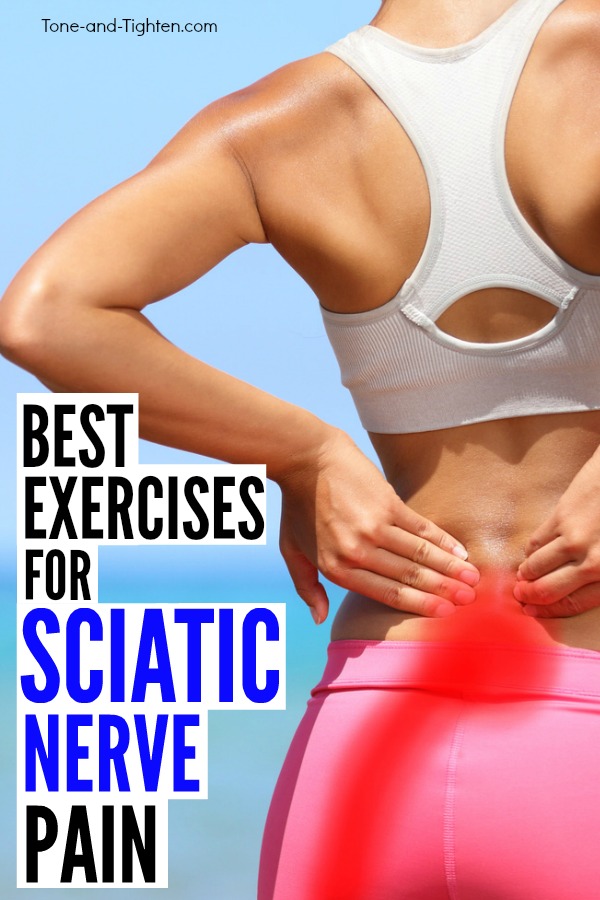 (Below we'll discuss sciatic nerve pain as related to the most common cause – a bulged or herniated disc. If your sciatica is coming from a different source, this may not be the best exercise progression for you. You're encouraged to consult with your doctor or physical therapist for an individualized treatment plan.)
Best Exercises For Sciatic Nerve Pain
Lay prone on your stomach – extension and gravity help bulged disc material back into the center.

Prone on elbows – as your tolerance allows, lay on your stomach and prop up onto your elbows.

1/2 Prone press up – lay on your stomach, keep your hips on the floor, and press with your hands until your elbows are halfway straight.

Full prone press up – lay on your stomach, keep your hips on the floor, and press up onto your hands fully extending your elbows.

Standing back bend – stand up and bend over backwards as far as you can per your tolerance
Keep reading below for video demonstration and full picture/text descriptions of each exercise.
As a doctor of physical therapy, spine injuries are the most common condition that I treat.
It seems like at one time or another low back pain or neck pain inflicts all of us. To a degree, almost all of us will experience some degree of low back or neck pain.
Depending on the cause of your low back pain, you may experience the accompanying symptom of sciatica. This  is characterized by pain/numbness/tingling down the back of your leg. It can travel to your glute, hamstring, or (in more severe cases) down into your calf and ankle.
Today I wanted to share with you the best exercises for treating sciatic nerve pain. This method of treatment is it clinically proven and backed by dozens of research studies to be the most effective exercise treatment for a common cause of sciatic nerve pain….