Build and sculpt your legs and butt muscles with this great gym circuit workout. Tone and tighten your buttocks, firm your thighs, and define your legs with these 6 exercises.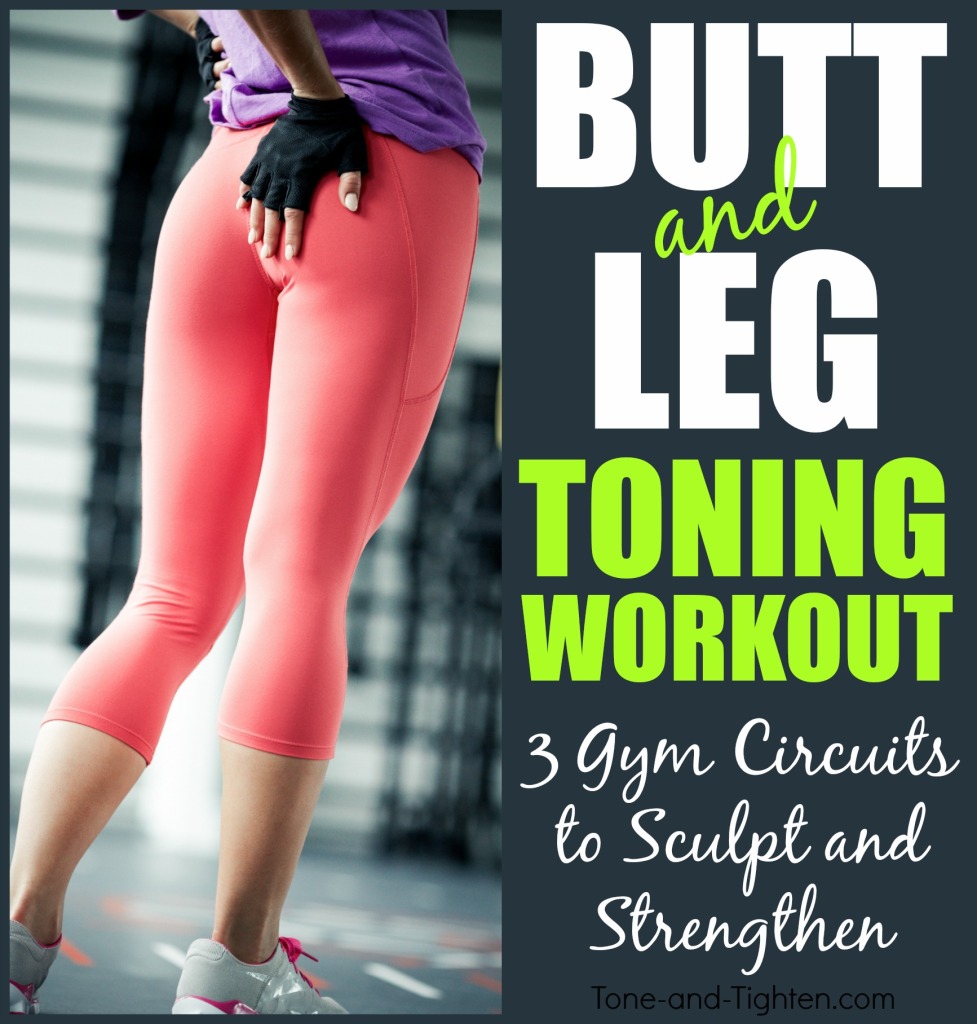 Best Gym Workout For Your Butt and Legs
Barbell Bulgarian Split Squats
Barbell Hip Thrusters
Weighted Bench Lunge
Medicine Ball Side Lunge Walks
Wall Balls
Wall Sits
Keep reading for a step-by-step guide with pictures, videos, and descriptions of each of these exercises.
===========================
Eliminate guesswork and confusion and start seeing results.
Subscribe to Tone-and-Tighten.com and get our FREE "7-Day Workout and Healthy Menu Plan" delivered daily right to your inbox. CLICK HERE to get it.
===========================
"I just need some new exercises for my butt and legs."
~My Wife~
I am head-over-heels crazy about my wife, not only is she the best thing that ever happened to me – that woman can totally crush a workout.
That's why I was a little surprised when she came to me tonight and said "I just feel like I'm in a rut with my leg/butt workouts and need something more."
Music to my ears.
Today we're kicking your butt and legs into high gear with some gym exercises you're probably not doing… or not doing that often.
Get ready for this one. Check it out below.
…