A great beginning total body gym workout. Learn proper technique for some of the best gym exercises with this guide. You'll fit in some cardio and strength training today as you tone and tighten some of your major muscle groups with this beginning gym workout.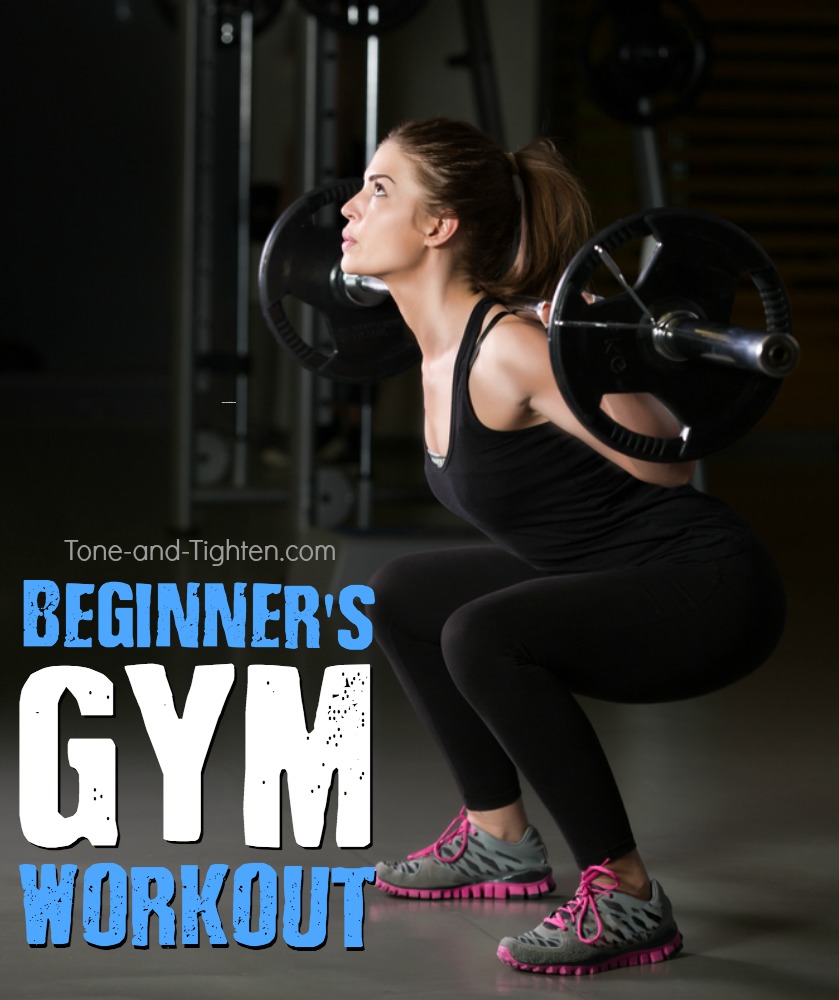 Total Body Gym Workout for Beginners
Elliptical- warm up

Bench Press 

Squat

Rower

Dumbbell Rows

Dumbbell Lunges

Bike- cool down
Keep reading for a step-by-step guide with pictures, videos, and descriptions of each of these exercises.
===========================
Workouts, healthy recipes, motivation, tips, and advice all right to your inbox.
Subscribe to Tone-and-Tighten.com RIGHT HERE and get our FREE "Beginner's Guide To Weight Loss" ebook.
===========================
One of the most-common things that I hear from friends, family, and Tone and Tighten readers is "I would love to go to the gym, I just don't know what to do when I 'm there."
Oftentimes this fear holds people back and keeps them from doing to the gym.
For those of you who may need a little direction in the gym  – I've totally got you covered.
Today I wanted to share with you one of my favorite workouts for the next time you're in the gym.
It should take about 45 minutes; we'll get in some cardio with some strength intervals to tone and tighten some of your major muscle groups.
Interested? Then here we go… …