Workouts, healthy recipes, motivation, tips, and advice all right to your inbox! Subscribe to Tone-and-Tighten.com RIGHT HERE and get our FREE "Beginner's Guide To Weight Loss" ebook!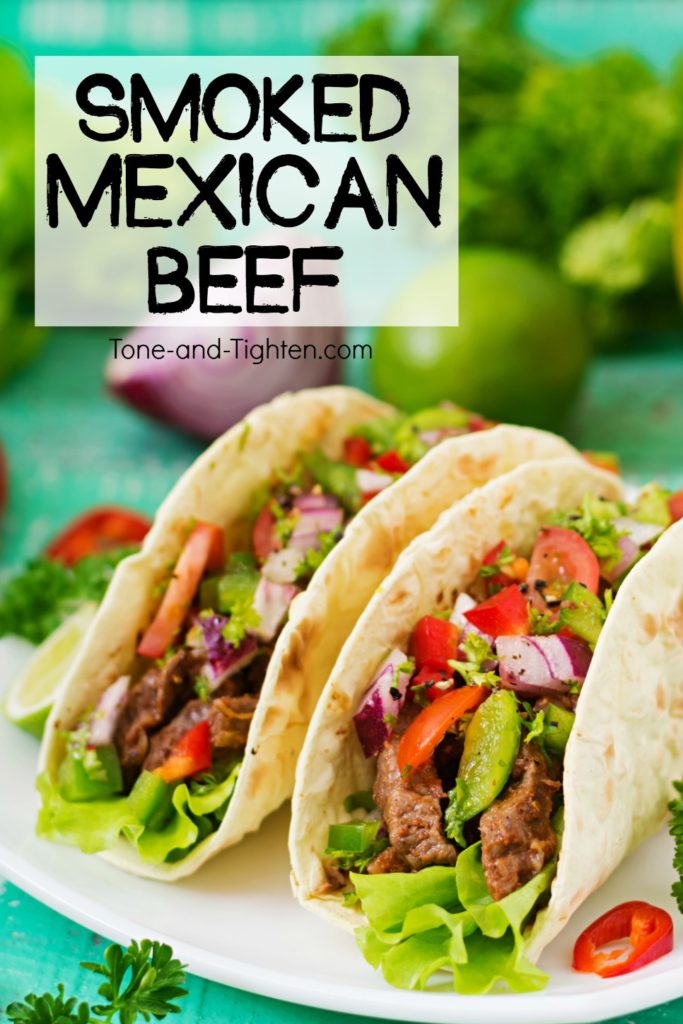 There are two things for certain about me – I love Mexican food and I love cooking outdoors.
It's hard to beat the flavor of anything grilled, griddled, or smoked; wrap it in a tortilla or serve it with nachos and I'm done for!
Today's recipe is no exception. We came across a smoked Mexican beef recipe we thought sounded really good, tweaked it a little with a few more veggies and a lot less sodium, and ~viola~ it is AMAZING!
So today, I wanted to share it with you! This "Smoked Mexican Beef" goes amazing in ANYTHING – soft tacos, enchiladas, burritos, and nachos just to name a few.
If you're looking for a simple recipe that the whole family will love you've come to the right place. Let's take a look at it!…