Tone and Tighten your back at-home with this sculpted back workout. Six of the best bodyweight exercises for your back to improve strength and definition. This at-home back workout requires no equipment, can be done anywhere, and yields amazing results. Get the step-by-step instructions plus a follow-along workout video below.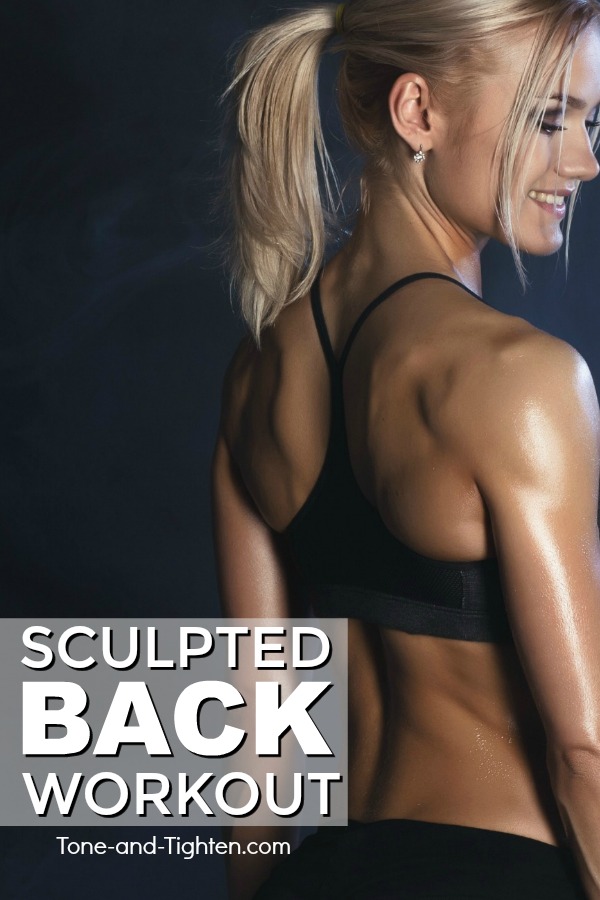 At Home Bodyweight Back Workout – No Equipment Required!
Superman

Swimmer

Wall Slide

Pike Push Up

Bridge

Prone Reverse Fly
Keep reading for a step-by-step guide of the workout with pictures and descriptions of each of these exercises plus a follow-along workout video.
===========================
Eliminate guesswork and confusion and start seeing results.
Subscribe to Tone-and-Tighten.com and get our FREE "7-Day Workout and Healthy Menu Plan" delivered daily right to your inbox. CLICK HERE to get it.
===========================
One of the common misconceptions out in the fitness world is that you can't tone and sculpt your back unless you're using some kind of equipment…
NOT TRUE!
With the right exercises you can tone and strengthen your back at home without ever picking up a dumbbell or pulling on a resistance band.
Today I wanted to share 6 of my favorite bodyweight back exercises in one great workout you can do anytime, anywhere. No equipment needed on this one, so let's get to work!…