Workouts, recipes, motivation, tips, and advice all right to your inbox! Subscribe to Tone-and-Tighten.com using the red bar up at the top of the page!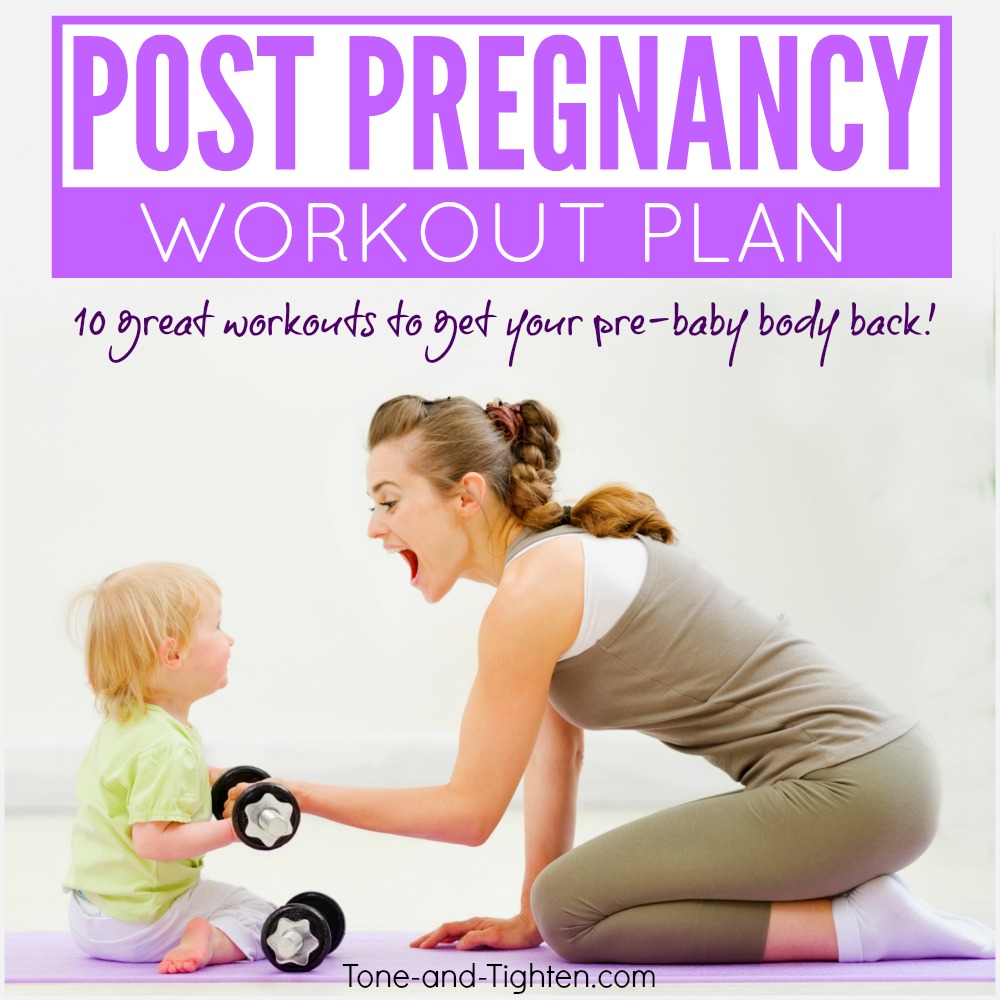 First of all, CONGRATULATIONS! I assume if you've taken an interest in this post then not long ago you welcomed a new little member into your family! May you enjoy a speedy recovery and your son/daughter be blessed in his/her fresh start to life.
Did you know that I actually started Tone-and-Tighten.com for someone in your EXACT same position? No joke! As a father to three very amazing children, my wife came to me after each pregnancy and essentially said "I want my pre-baby body back". I would write her workouts, she would crush them, and people would ask her how she did it. When she told them I was writing her workout plans people would ask me for a copy; I decided it would be a lot easier if I just made them available online! Little did I know what it would become!
So, for your weekly workout plan today we're taking the first step in getting back into your skinny jeans! Check out this collection of 10 of my favorite workouts for that mom who wants to get "toned and tight" again! Let's get it started… before he/she wakes up!!
…