Looking for a good lower body workout to burn and totally tone and tighten your legs? Get ready to burn! Grab your weights and get excited for the best way to get in a killer leg workout without a lot of time and very little equipment. All you need are two dumbbells for a phenomenal leg day.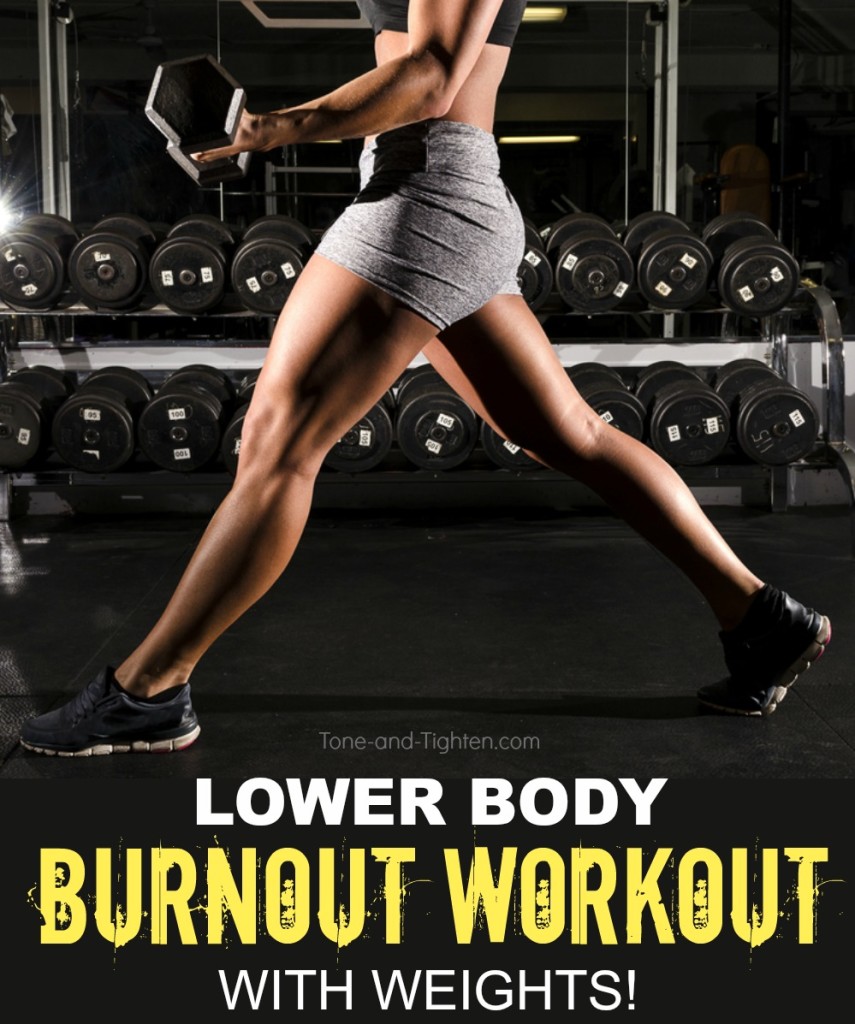 Lower Body Burnout Workout with Dumbbells
Squats

Reverse Lunges

Single-Leg Deadlifts

Goblet Squats

Side Lunges

Calf Raises

Dumbbell Swings

Lunge Pulses

Box Jumps

Wall Sit
Keep reading for a step-by-step guide of the workout with pictures, videos, and descriptions of each of these exercises.
===========================
Eliminate guesswork and confusion and start seeing results.
Subscribe to Tone-and-Tighten.com and get our FREE "7-Day Workout and Healthy Menu Plan" delivered daily right to your inbox. CLICK HERE to get it.
===========================
Grab your dumbbells and get ready to burn!
Looking for a great lower body workout you can do right at home? Here you go.
The key to this lower-body workout is we're going to be doing a lot of reps in not-a-lot-of-time against resistance. You're going to have to push hard and dig deep with this one, but the results will be oh-so worth it.
The perfect way to start your day… or the middle of your day… or end your day…
…