Tone and sculpt your shoulders in one amazing workout. All you need is a pair of dumbbells and 20 minutes to carve out sleek and sexy shoulder definition. So grab your free weights and let's get to work, you can even do this workout right at home.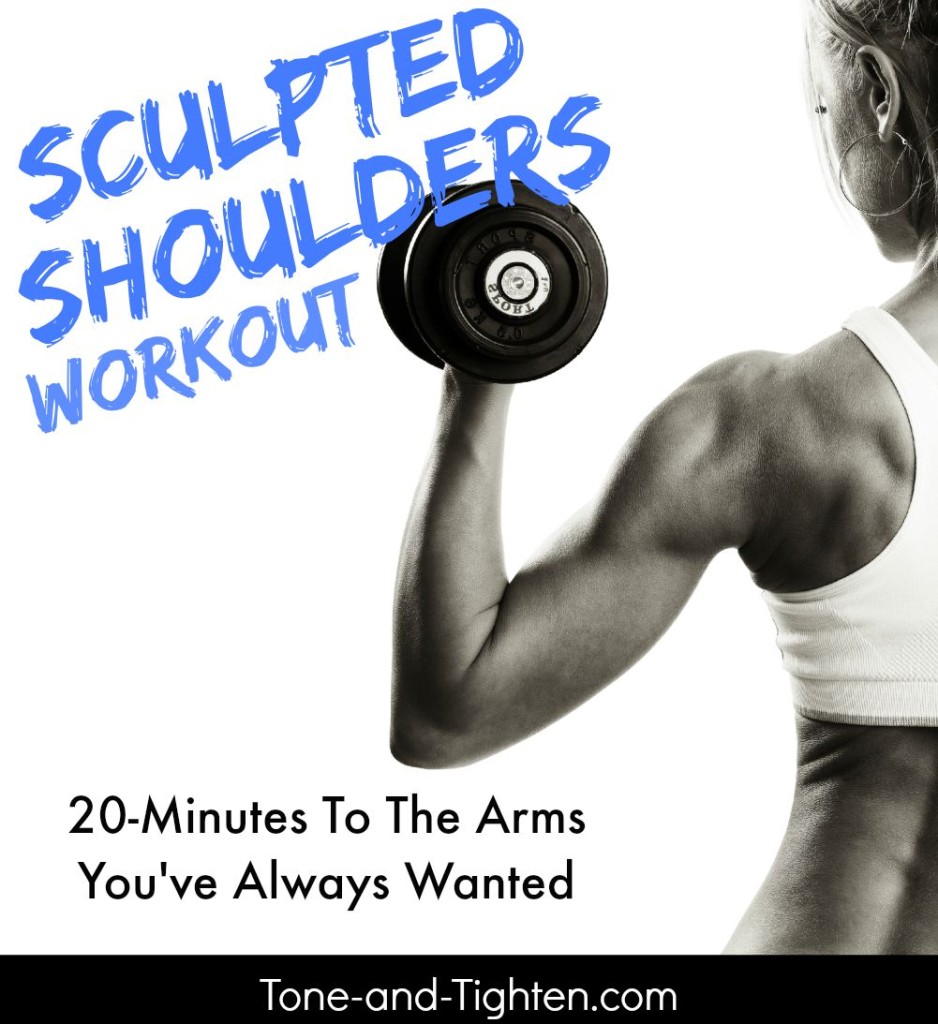 Sculpt Sexy Shoulders At Home Workout
Jumping Jacks

Alternating Military Press

Lateral Deltoid Raises

Upright Row

Bent-Over Reverse Fly

Arm Circles
Keep reading for a step-by-step guide of the workout with pictures and descriptions of each of these exercises.
===========================
Eliminate guesswork and confusion and start seeing results.
Subscribe to Tone-and-Tighten.com and get our FREE "7-Day Workout and Healthy Menu Plan" delivered daily right to your inbox. CLICK HERE to get it.
===========================
Could your shoulders use a little wake-up call?
From a stronger slope down from your neck (the trapezius) to the nice diamond-shaped muscle on the outside of your shoulder (the deltoid), today I'm running you through one of my favorite shoulder-toning routines with weights.
You don't even need a gym membership, all it takes is 20 minutes, a pair of dumbbells, and these 6 exercise to carve out the shoulders you desire.
We'll make 'em burn with this one, but I promise the results will be well-worthwhile.
Let's do this. See the workout below.
…