7 Days of awesome at-home workouts and delicious dinner recipes – delivered daily right to your inbox!
Sign up for our all-now "7-Day Home Workout and Recipe Plan" by clicking RIGHT HERE!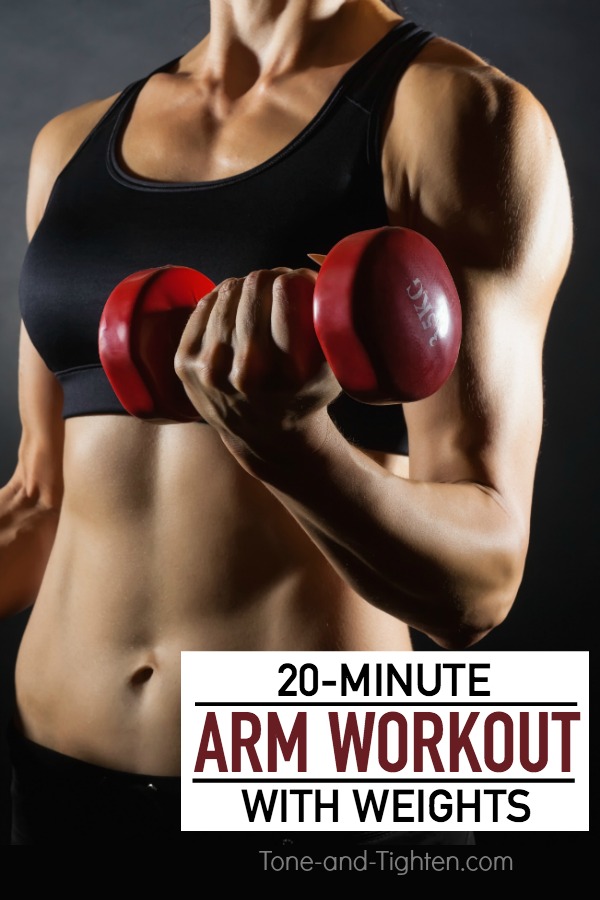 Want to tone and tighten your arms but lack the gym member ship or equipment to do so?
Nothing could be further from the truth!
You don't need a lot of fancy equipment, machines, or weights to get sexy, toned arms at home!
Today I'm sharing with you one of my favorite arm workouts you can do with just one simple set of dumbbells.
We're going to be working all the major muscle groups in your arms including your biceps, triceps, and deltoids/shoulders.
The best part is this workout only takes about 20 minutes to complete. It's perfect for those days where you have minimal time or you're just looking for a quick "finisher" to your arm day.
Hope you enjoy!…