An awesome 15-minute arm workout that you can do at home with zero equipment required. No dumbbells, no weights, and no resistance bands needed for these arm-toning exercises. Tone and sculpt your arms in no time with this workout.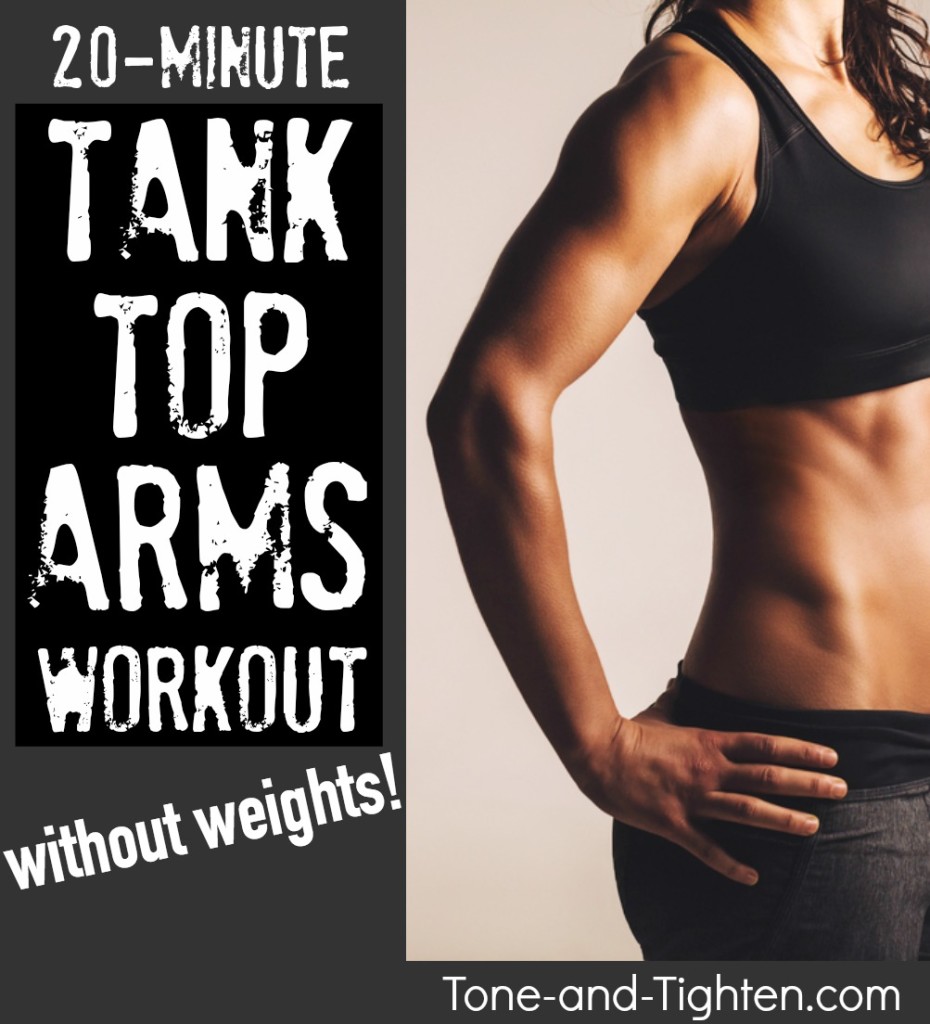 ==============================================
FREE "7-Day Workout and Healthy Menu Plan"! 7 amazing workouts and 7 delicious, healthy recipes delivered daily right to your inbox! Eliminate guesswork and confusion and start seeing results.
CLICK HERE to get it!
==============================================

At-Home Arm Workout Without Weights
Overhead Claps – a surprising burner for the deltoids and shoulders.

Pike Push Up – the at-home version of the military press.

High Plank – work the shoulders and triceps with this challenging isometric.

Swimmers – great for the posterior deltoid and triceps.

Bear Crawl – weight-bearing and dynamic; a great at-home arm/core exercise.

Body Saw – works a ton of core and a ton of shoulders all in one exercise.
Keep reading below for full description of this workout and these exercises.
********************************************************************************
Do you want leaner, stronger arms with incredible arm definition and sexy muscle?
Today we're sculpting the deltoids (shoulders) triceps, and biceps at home with zero equipment to get those lean toned arms you've always wanted.
This workout is one of my all-time favorite at-home shoulder workouts; the best part is you don't even need any equipment.
This one is guaranteed to increase strength, improve definition, and leave your arms completely ready for tank tops and swimsuits regardless of the season.
…